Crews are working on a new roundabout to improve the intersection of S.R. 161 and Cosgray Road.
Cosgray Road is closed at S.R. 161 through Sept. 30, 2021. The posted detour uses Shier Rings Road and Eiterman Road to allow vehicles to travel between S.R. 161 and Cosgray Road. Access will be maintained to all local businesses.
Cosgray Road at S.R. 161 is on track to reopen Oct. 1, 2021.
Two-way traffic will be maintained on S.R. 161 at all times, but various lane restrictions will be in place throughout the project and delays are expected.
S.R. 161 at Cosgray Road will have lane restrictions controlled by flaggers from 7 a.m. – 5 p.m. Monday – Thursday. One lane in each direction on S.R. 161 will be maintained when possible.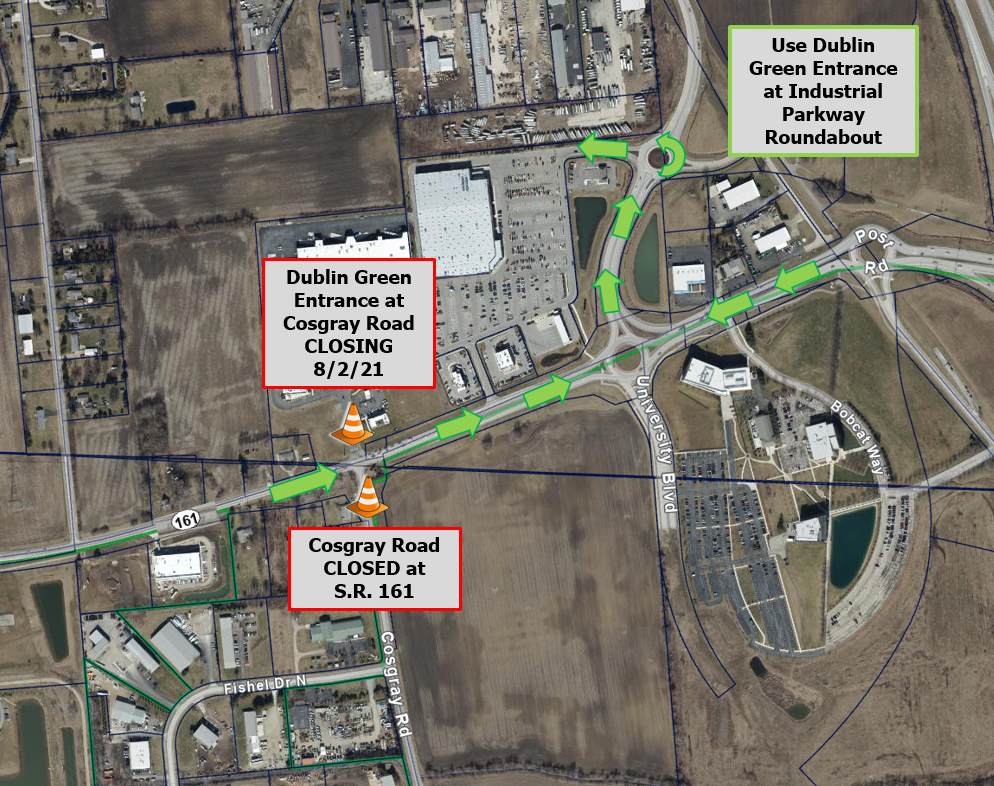 Traffic impacts will be shared here on the City of Dublin website and on the City's social media platforms, including Twitter and Nextdoor.
The City of Dublin has contracted with George J Igel & Company, Inc. and  is working cooperatively with Union and Franklin Counties, the Ohio Department of Transportation and the developer to construct this long-term solution.  Construction is scheduled to be completed by September 30, 2021.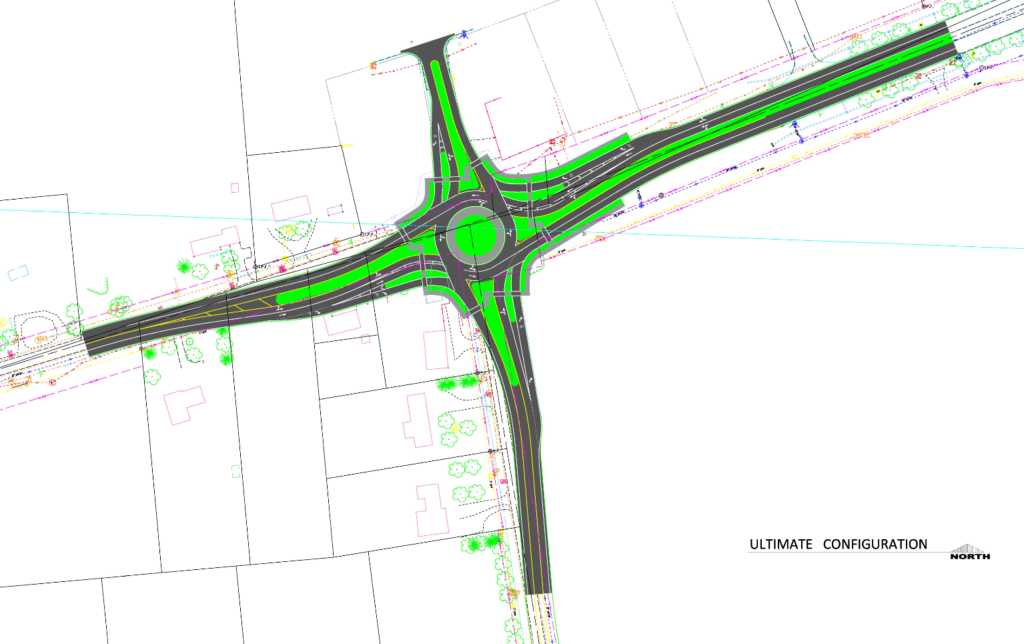 #
Media contact:
Lindsay Weisenauer
Public Affairs Officer
Cell 614.704.9742
lweisenauer@dublin.oh.us
Newsroom: https://dublinohiousa.gov/newsroom