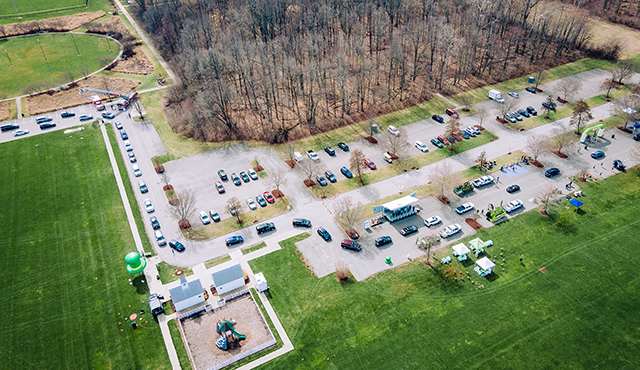 (Dublin, Ohio) — The City of Dublin's Communications & Public Information and Events teams have earned a Savvy Award from the City-County Communications & Marketing Association for their creative work on a "reverse" parade for the City.
The City received this accolade at the annual 3CMA conference earlier in September for its 2021 St. Patrick's Day Reverse Parade. To encourage physical distancing to help stop the spread of COVID-19, the event featured stationary parade participants with spectators driving past the festivities from the safety of their vehicles.
The Savvy Awards acknowledge outstanding local government achievements in communications, public-sector marketing and citizen-government relationships. Government communicators from across the nation are honored in various categories. The 2021 awards recognized the creativity, effectiveness and success of programs produced from Jan. 1, 2019, to the present.
The City of Dublin won a Savvy Award in the Special Events – One-Time Event category designated for municipalities with fewer than 80,000 residents.
The association's judges offered some special comments for the parade.
"What a lovely way to engage the community in a time when residents are feeling a bit isolated. To be able to include 60 different parade participants is no easy feat, no matter the size and population of a town. Well done, Dublin!"
3CMA awards honors to three recipients in each category. The Savvy Award honors first place in that category; runner-up receives the Silver Circle Award; and third place receives the Award of Excellence.
Media Contact:
Rebecca Myers
Public Information Officer
614.381.5225 – Cell
rrmyers@dublin.oh.us
Newsroom: https://dublinohiousa.gov/newsroom/