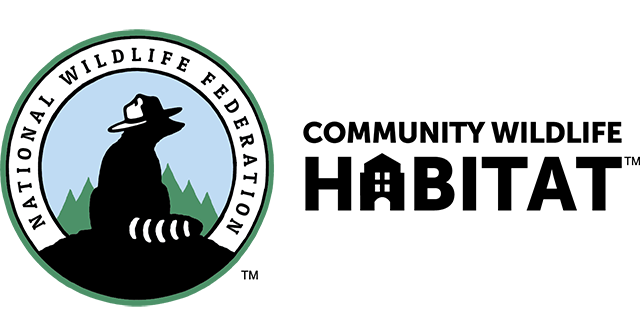 (Dublin, Ohio) — Just in time for Garden for Wildlife Month, the City of Dublin received its recertification with the National Wildlife Federation as an active Community Wildlife Habitat, marking the City's 12th year of certification.
Communities earn community-wide certification by certifying individual properties (homes, parks, schools, businesses and others) in their community as Certified Wildlife Habitats and by doing education and outreach.
National Wildlife Federation notes communities that receive this distinction are said to have "taken exceptional action to preserve, enhance, restore and connect wildlife habitat while also communicating the importance of habitat stewardship to the public."
If an individual property has a yard, garden or landscape that provides basic needs for wildlife, then it probably already meets the qualifications to be a Certified Wildlife Habitat! The National Wildlife Federation provides a checklist of natural elements required in yards for certification that include:
Food (e.g. seeds, berries)
Water (e.g. birdbath, stream)
Cover (e.g. wooded area, ground cover)
Places to raise young (e.g. mature trees, dense shrubs)
Sustainable practices (e.g. limiting water use, native plants)
People who certify their yard can receive a personalized certificate and a subscription to National Wildlife Magazine.
"Another benefit of certifying a yard is the increased awareness in a community of the importance of good land stewardship," Dublin's Nature Education Coordinator Barbara Ray says. "One resident in a neighborhood often inspires others to provide some native plants in a garden or landscape bed, even in patio planters, which support wildlife, especially butterflies and other pollinators."
For more information on creating a Certified Wildlife Habitat visit DublinOhioUSA.gov and follow the City of Dublin on Facebook, Twitter, Instagram, LinkedIn and Nextdoor.
#
Media Contact:
Shirley Blaine
Public Information Officer
614.230.4683 – Cell
614.410.4523 – Desk
sblaine@dublin.oh.us
Newsroom: https://dublinohiousa.gov/newsroom/