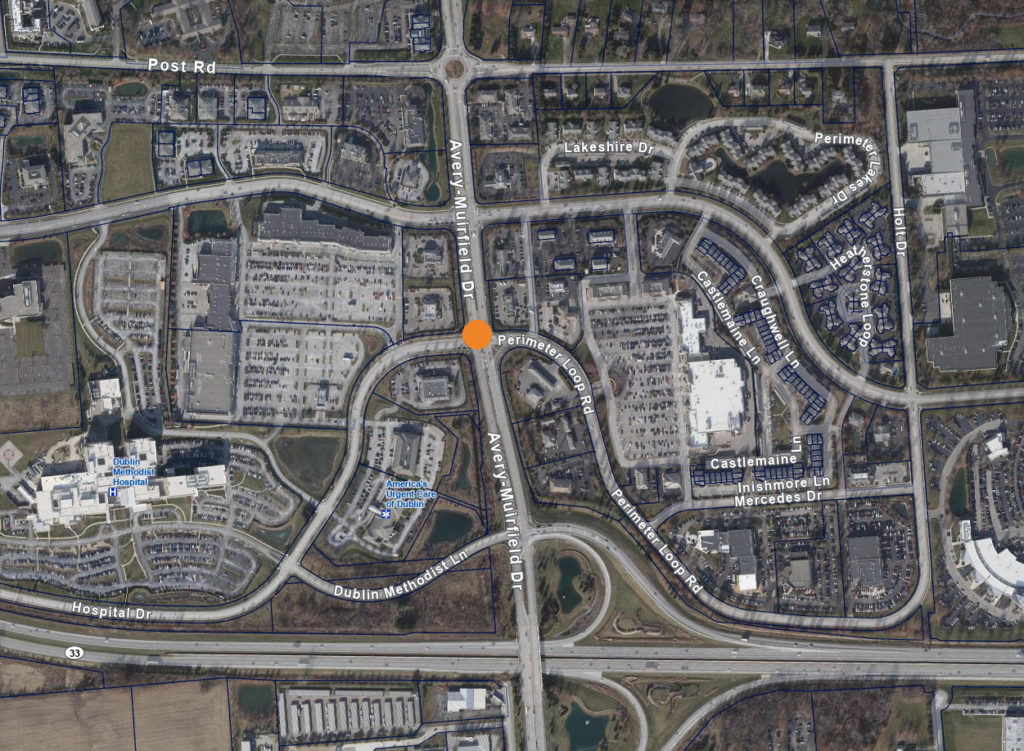 Avery-Muirfield Drive and Perimeter Loop Road/Hospital Drive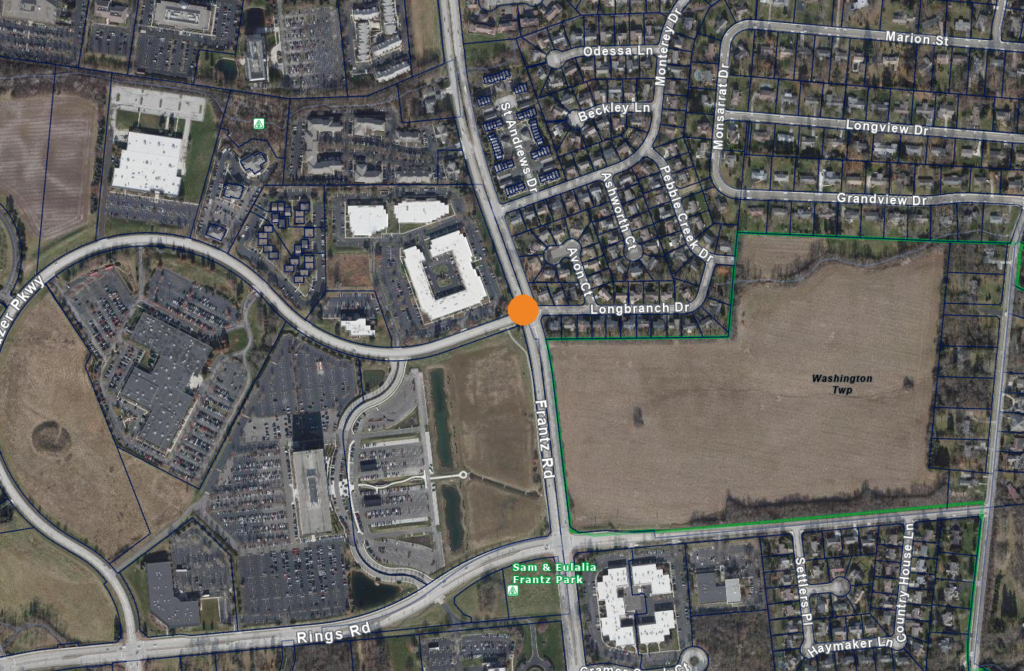 Frantz Road at Blazer Parkway/Longbranch Drive 
Avery-Muirfield Drive will have intermittent lane closures between U.S. 33 and Perimeter Drive due to traffic light upgrades. The intersection of Avery-Murifield Drive and Perimeter Loop/Hospital Drive will be controlled by law enforcement officers between 9 a.m. and 4 p.m. when necessary. Delays are expected.
Beginning in October 2020, crews have been working on the traffic signals at the intersection of Avery-Muirfield Drive and Perimeter Loop Road/Hospital Drive and the intersection of Frantz Road at Blazer Parkway/Longbranch Drive.
Drivers should be prepared for delays and lane closures between 9 a.m. – 3 p.m. The traffic lights are expected to be in service during unless otherwise communicated. Pedestrian traffic will be maintained.