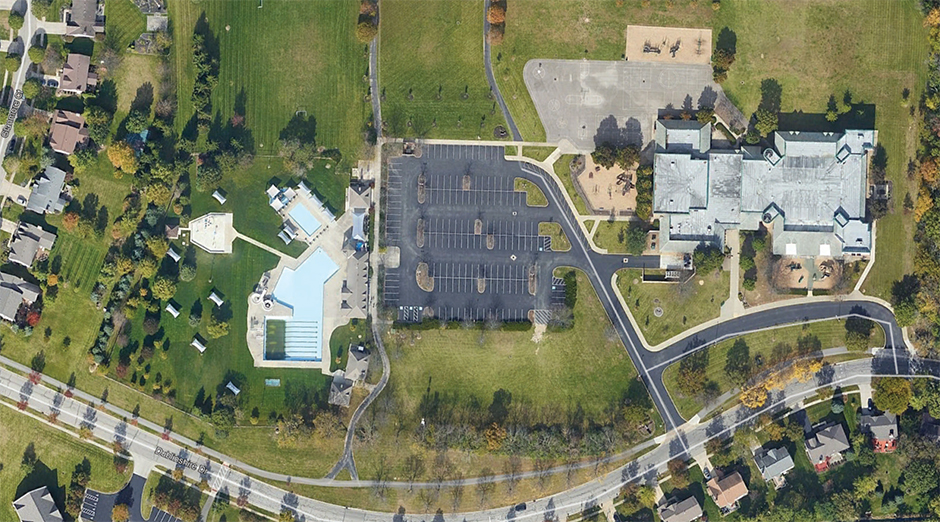 After serving the Dublin community for nearly 30 years, Dublin Community Pool North (5660 Dublinshire Drive) is overdue for a major renovation. Help shape the next 30 years by providing your input.
Overview
Dublin City Council is currently considering the renovation/replacement of the pool. Renovations will include updates to the leisure pool, lap pool and main bathhouse, and features that bring the pool up to date with current industry standards. These renovations are being assessed against the cost of complete replacement of the pool.
Following three public meetings and a public comment period beginning in the fall of 2018 through spring 2019, staff made the following recommendation to Dublin City Council at their meeting April 22, 2019, which Council approved:
Replace the existing 25-meter pool with the same size outdoor pool, associated facilities and amenities, as intended by the current funding in the City's five-year capital budget.
Implement the design process with the community immediately, in order that the intended replacement schedule be met.
City staff will participate in discussions regarding additional swim facilities to accommodate other swimming and competitive swim community needs.
The public is invited to provide additional input on the design of the outdoor community pool renovation at a meeting Wednesday, May 22, 6:30 – 8 p.m. at Wyandot Elementary School, 5620 Dublinshire Dr.
Dublin City Council Meeting – Monday, April 22, 2019 @ 7 p.m. | Agenda