Northwest Regional Emergency Communications Center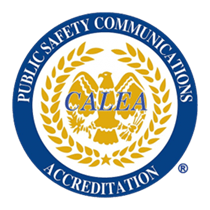 Dublin is home to the Northwest Regional Emergency Communications Center, which dispatches for Dublin, Hilliard and Upper Arlington Police as well as the Washington Township, Norwich Township and Upper Arlington fire departments. Learn more from the highly-trained staff men and women who answer your emergency calls and send help where it is needed.
The Northwest Emergency Communications Center (NRECC) is the primary public safety dispatch center for the City of Dublin, City of Hilliard, City of Upper Arlington, Washington Township and Norwich Township. Located inside the Dublin Justice Center, NRECC was formed in October 2013 when Dublin began providing dispatching services for Norwich Township Fire and became the primary 9-1-1 answering point for all of Hilliard. Dispatching for Hilliard Police started in January of 2014. Dispatching for Upper Arlington Fire started on October of 2017 and dispatching for Upper Arlington Police started in January of 2018.
Managed by the Technical Services Division of the Dublin Police Department, our consolidated center is staffed by 26 communications technicians, 4 communications supervisors, 1 operations manager and 1 bureau director.
An executive committee of the participating agencies provides policy and management direction while a police policy board and a fire/EMS policy board provide procedural input for day to day operations.
NRECC is the primary answering point for all wireline and voice-over-internet calls placed within the City of Dublin, the City of Hilliard and the City of Upper Arlington. As one of five wireless PSAPs, we are also the primary answering point for 9-1-1 calls placed from wireless phones throughout northwest Franklin County.
Training Opportunities
Presented by The Public Safety Group In conjunction with the Northwest Regional Communications Center
Register on-line at www.publicsafetygroup.com
May 19 – How to Save a Life – Yours! ($229)
Topics include: Recognize unhealthy habits and behaviors that dispatchers have.  Review of stress and what physical effects it has on the body. An in-depth look at how much damage is caused to our health because of the fight, flight, or freeze mechanism. Learn what causes unhealthy stress hormones such as epinephrine and cortisol to be released, how harmful it is, and how to minimize its production. Metabolic Syndrome, What is it, who has it, who is at risk, and how to reverse it. The sometimes deadly dangers of energy and diet drinks. How to eat right and why.  Public Safety personalities and how to handle them.  Morale – the good, the bad, and the fixable. The pitfalls of negativity and the upside of positivity. 
May 20 – Lead follow or get out of the way ($229)
The communications center needs more leaders from all levels of the organization. This class is designed to provide leadership skills to employees at all levels of the organization. Topics include: What is management, what is leadership, traits of a leader, respect, professionalism, meeting employee needs, the next generation, positive leadership, commitment, goals & servant leadership.
September 21– Stress Management ($229)
A look at how public safety workers can reduce stress in their lives. Attendees will learn to identify the sources of stress in their life and how to manage their stress. Topics include: Sources of stress and easy to use stress management techniques for every telecommunications professional.
September 22– Lessons learned from the Denise Amber Lee case ($139)
The class will be from 8-noon then repeated 1-5. Instructors Tony Harrison & Nathan Lee Topics include: Who was Denise Lee, What happened, the 9-1-1 calls, the 9-1-1 errors, lessons learned, and liability issues.  This class is designed to educate the attendees about what could go wrong when our agencies do not function as a team. This may be the most important training that you attend during your career.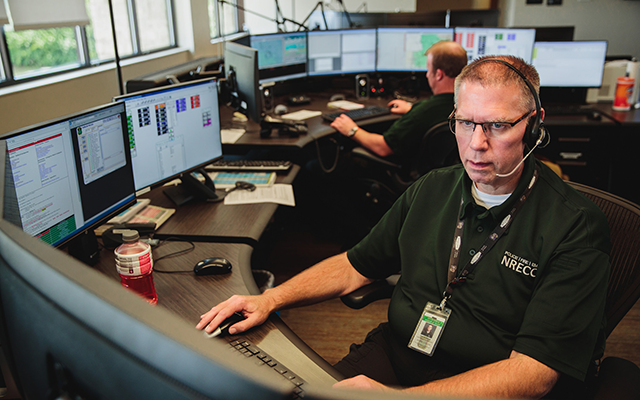 Our staff dispatches for the following agencies:
Question? Contact Operations Manager Nancy Nicodemus 614.410.4911 or nnicodemus@dublin.oh.us or Schedule a Meeting with a Communications Technician.
The NRECC is a user of the Central Ohio Interoperable Radio System and utilizes system talk-groups to dispatch for participating agencies. For more information on COIRS, visit their website at http://coirs.org