Northwest Regional Emergency Communications Center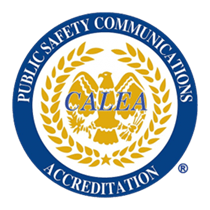 Dublin is home to the Northwest Regional Emergency Communications Center, which dispatches for Dublin, Hilliard and Upper Arlington Police as well as the Washington Township, Norwich Township and Upper Arlington fire departments. Learn more from the highly-trained staff men and women who answer your emergency calls and send help where it is needed.
The Northwest Emergency Communications Center (NRECC) is the primary public safety dispatch center for the City of Dublin, City of Hilliard, City of Upper Arlington, Washington Township and Norwich Township. Located inside the Dublin Justice Center, NRECC was formed in October 2013 when Dublin began providing dispatching services for Norwich Township Fire and became the primary 9-1-1 answering point for all of Hilliard. Dispatching for Hilliard Police started in January of 2014. Dispatching for Upper Arlington Fire started on October of 2017 and dispatching for Upper Arlington Police started in January of 2018.
Managed by the Technical Services Division of the Dublin Police Department, our consolidated center is staffed by 26 communications technicians, 4 communications supervisors, 1 operations manager and 1 bureau director.
An executive committee of the participating agencies provides policy and management direction while a police policy board and a fire/EMS policy board provide procedural input for day to day operations.
NRECC is the primary answering point for all wireline and voice-over-internet calls placed within the City of Dublin, the City of Hilliard and the City of Upper Arlington. As one of five wireless PSAPs, we are also the primary answering point for 9-1-1 calls placed from wireless phones throughout northwest Franklin County.
Training Opportunities
Tactical Dispatch for the Telecommunicator
September 24, 2019 0830-1700
In today's communication centers, the need for Tactical Dispatchers is increasing. Agencies are sending their 9-1-1 Telecommunicators into field situations to staff communications vehicles for a variety of incidents. In this course, Telecommunicators will be given the background and training to transition into this different role. Topics will include: What is Tactical Dispatching, factors in deployment, on scene roles and responsibilities, and proper use of common field communication technology.
9-1-1 Center Supervisor
November 18-20, 2019 0830-1700 each day
This course gives new supervisors the skills they need to succeed in their positions. Experienced supervisors leave with updated, refreshed skills that further their careers.
Using a combination of lecture and practical exercises, students learn the supervisor's role in HR, tools to get organized, how to effectively make the transition from line-level to supervisor, how to build and lead a team, supervisor-specific communications, conflict resolution, performance evaluations, stress management techniques, and many other skills and tips for their toolbox.
In order to fully participate in daily assignments and activities, all students should bring a laptop with a USB port, Microsoft Office and PDF reader software. This is a 3-day course.
Register at: www.nena.org/education/calendar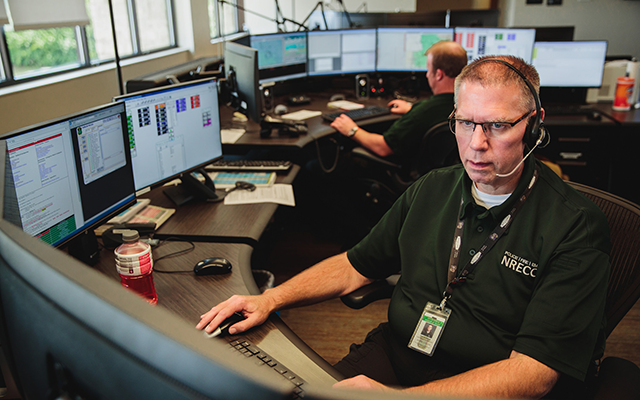 Our staff dispatches for the following agencies:
Question? Contact Operations Manager Nancy Nicodemus 614.410.4911 or nnicodemus@dublin.oh.us or Schedule a Meeting with a Communications Technician.
The NRECC is a user of the Central Ohio Interoperable Radio System and utilizes system talk-groups to dispatch for participating agencies. For more information on COIRS, visit their website at http://coirs.org