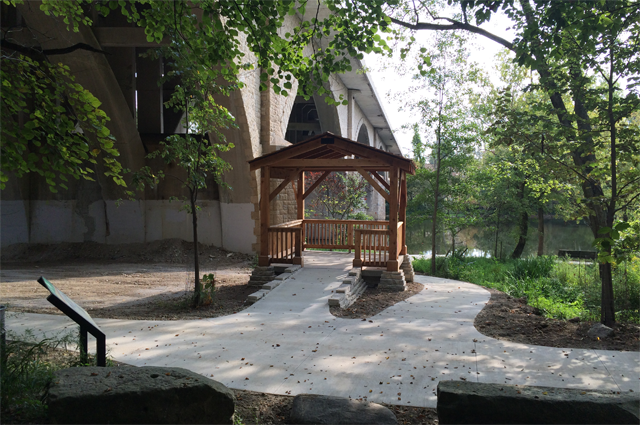 Dublin Springs Park, located along the river under the Bridge St. Bridge, is now open.
Improvements to the park included removing and replacing the old asphalt walking paths and driveways, demolition and replacement of the old gazebo. The foundation of the old gazebo was kept for historical significance. The old foundation holds the new gazebo, which includes a wheelchair ramp.
Dublin Springs Park is known for its gazebo, walking paths, geo-caching river box and riverfront walking and fishing access.