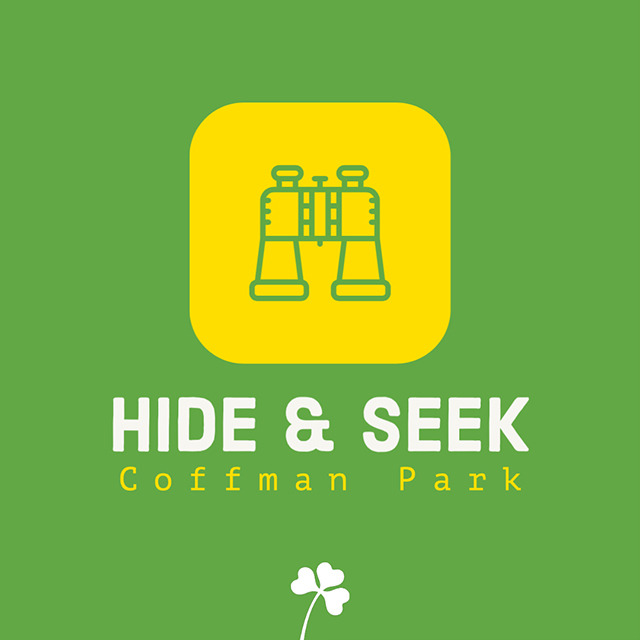 Dublin Recreation Services staff members are "hiding" throughout Coffman Park. Locate their smiling faces on the signs and scan the QR code to find out who they are and what they do at the Dublin Community Recreation Center (DCRC). Write down your answers but don't tell anyone else where they are … it's a secret! Now, close your eyes, count to 10 … and go!
When: April 3–18, 2021
Where: Coffman Park
Time: During open park hours (sunrise to sunset)
Cost: Free to participate (register online to receive necessary program updates)
If you are up for the challenge, here is what you need to do:
Register for Hide & Seek in Coffman Park (no charge to participate, but registration is required to be qualified to win)
Between April 3-18, visit Coffman Park anytime during operating hours and try to find the DCRC staff members' smiling faces
When you find a staff member's sign, scan the QR code to discover who they are and what they do at the DCRC
After you have found all the City staff signs, enter to win our prize drawing! Submit your answers to be entered for your chance to win. You must also be registered online to be qualified to win.
All information provided is optional and will enter you for a chance to win an amazing prize! (winner to be notified by Thursday, April 22)
Bonus: Upload a photo to the submission form while playing Hide & Seek in Coffman Park for your chance to be featured on the City's social media
For the health and safety of our community, please follow all current safety protocol by wearing a mask and physically distance yourself from those outside your household while in our parks. Remember we are all in this together!
Questions? Contact Jennifer Vosters, Adult Program Supervisor, jvosters@dublin.oh.us, 614.410.4571.