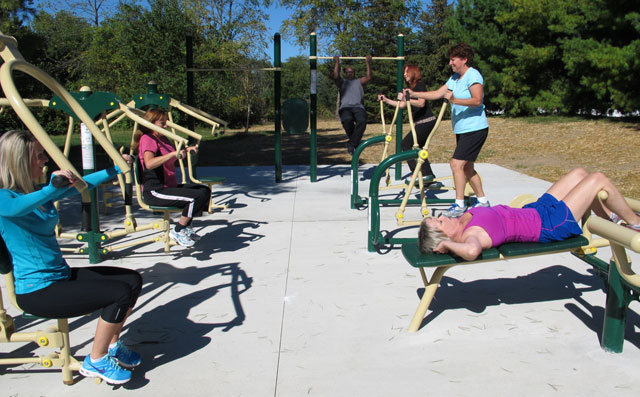 Coffman Park's latest addition now offers park-goers an alternative to a traditional gym. Outdoor exercise equipment was installed earlier this month to provide residents the option to take their workout outside.
This playground for adults features a sit-up bench, lateral pull down machine, vertical arm press, chest press, leg press, combo bars and a set of elliptical machines. The machinery is designed to withstand all seasons and will be open year-round. Located just south of the overflow parking lot near the Dublin Community Recreation Center, this equipment is easily accessible by car or bike.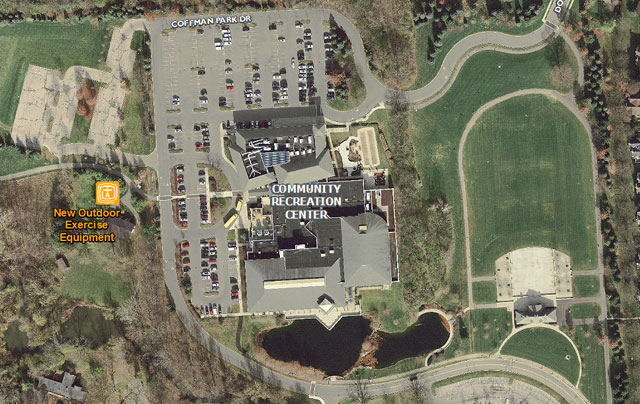 This equipment was installed in response to the growing interest from the Dublin community to stay active.
"The City of Dublin tries to cater to residents who strive to live healthy lifestyles by providing them amenities to keep active," said Dublin Parks Director Fred Hahn.
This new workout option in Coffman Park is just one of the future improvements being made to the grounds. In 2015, visitors to the park can also expect to see a new skate park and basketball courts.