July is National Parks and Recreation Month. That means it's time to Get to Know Your Recreation Center! At the DCRC, we have it all—pools, Pilates, pottery, yoga, an indoor track, all the exercise machines of your dreams, and so much more. Celebrate with us this month and check out all the incredible stuff happening around Dublin below.
DCRC Virtual Tour
Get to know your Recreation Center from the comfort of your home! You can now take a virtual tour of the DCRC and get a look at all the incredible amenities entirely online. Take the tour!
Parks & Recreation Master Plan
The City of Dublin is developing its second Parks & Recreation Master Plan and is looking for the community's help in shaping what the next five to 10 years will look like for parks and recreation in Dublin — Find out more.
Link Ahead Podcast – Meet the Ron Swanson of Dublin
Get to know Dublin's 64 parks on 640 acres and 1 mighty Ron Swanson quote
Summer is in full swing and that means residents are enjoying our parks, splashpads, and pools. Plus, with Link Ahead guest, Parks and Recreation Director, Matt Earman, we get some scoop on the 2022 Irish Festival which is back and in full swing at Coffman Park! We're talking 1500 dancers, 500 more artists and performers plus 100 vendors.
Matt also talks future projects like updating the Dublin Recreation Center and he (and his team) wants your input for the Parks Master Plan. If you want more park space, different playground equipment or just more connections to mother nature, he wants to hear from you. Join Lindsay, Bruce and Matt for all things parks and rec plus you have to stick around for nature trivia at the end.
Parks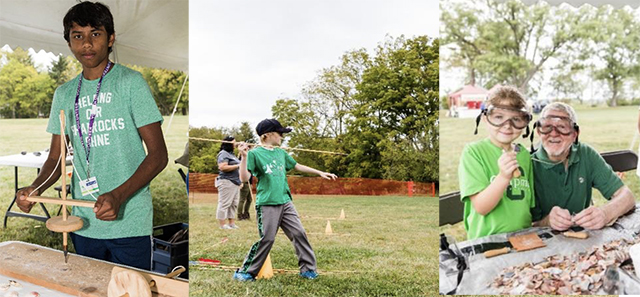 Ferris-Wright Park
Dublin Heritage Interpreters will begin welcoming the community to Ferris Wright Park with FREE guided tours through this historic parkland, including ancient earthworks and what is said to be the first framed house in the area. Learn more about Ferris Wright Park and join us for one of our July open house dates! – Find out more.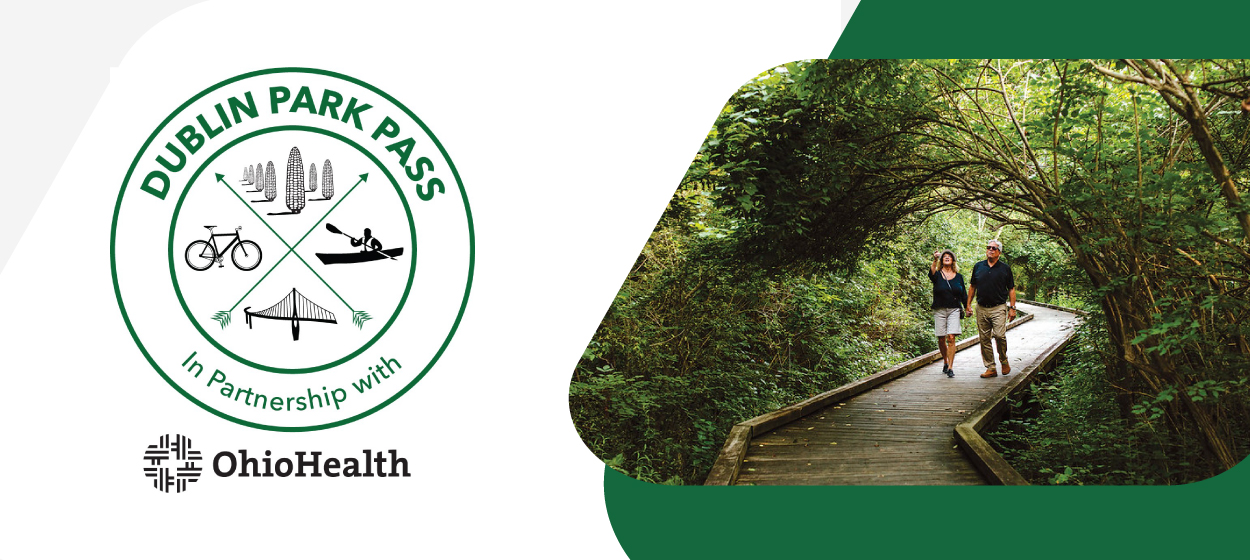 Explore the Outdoors with the Dublin Park Pass
The City of Dublin has more than 60 parks! Want to check them out? Use the Dublin Park Pass app to discover public art, hidden gems, historic sites and more. Download the free, digital pass and check in at any park until Sept. 5 to receive an entry to win the Ultimate Dublin Outdoor Adventure. Learn more and download your pass here.
Dublin Park Pass is brought to you by Visit Dublin Ohio in partnership with OhioHealth.
Coffman Homestead Tours
Visit the Coffman Homestead today where you can go on heritage tours and enjoy life on a farm right alongside our historic interpreters – Find out more.
Free Wi-Fi at Riverside Crossing Park
We now have FREE Wi-Fi at Riverside Crossing Park! Grab your laptop, tablet or phone and head on over now for the ultimate WFH day – Find out more.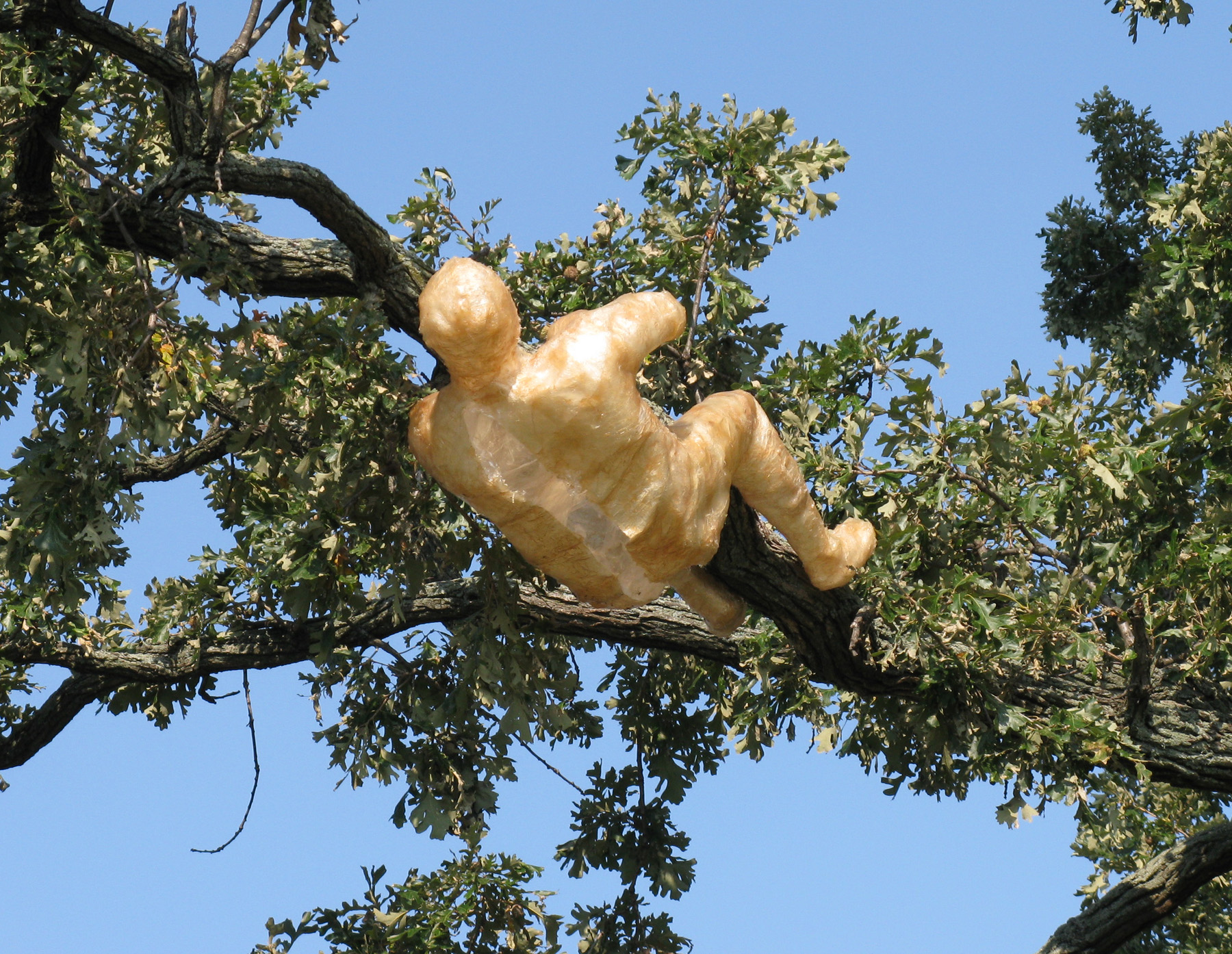 Exuvia "Men in the Trees" Sculptures Returning to Coffman Park
Join Dublin Arts Council and City of Dublin Parks & Recreation in hosting public artist Todd C. Smith for a two-week residency from July 17-30. Three new sculptures will be created and installed in Dublin's Coffman Park as part of the Dublin Art in Public Places permanent collection.
The original Exuvia sculptures were brought to Dublin in 2008. Influenced by cicadas, the sculptures play with reality as they form shells of the artist's human exoskeleton, illustrating our connections to the outdoor recreational spaces in our midst. Only one of the original four sculptures remains, which will be refurbished to join the new sculptures.
Join artist Todd C. Smith on July 23 from 10:30 a.m. to 12:30 p.m. at Riverside Crossing Park West Plaza Pavilion for a pop-up exhibition and see two of the original Exuvia sculptures.
Look for Riverboxes in Dublin Parks
Explore Dublin's parks along the banks of the Scioto River and its tributaries for Riverboxes — artist-created vessels that are inspired by the hobbies of letterboxing and geocaching. Every Riverbox contains a unique artist-made stamp, journal and historical and environmental information for visitors to discover.
Put your treasure-hunting skills to the test and add some beautiful new stamps to your own journal! Want to add to your adventures? Join Dublin Arts Council on August 20 for the unveiling of two new Riverboxes in Riverside Crossing Park.
Recreation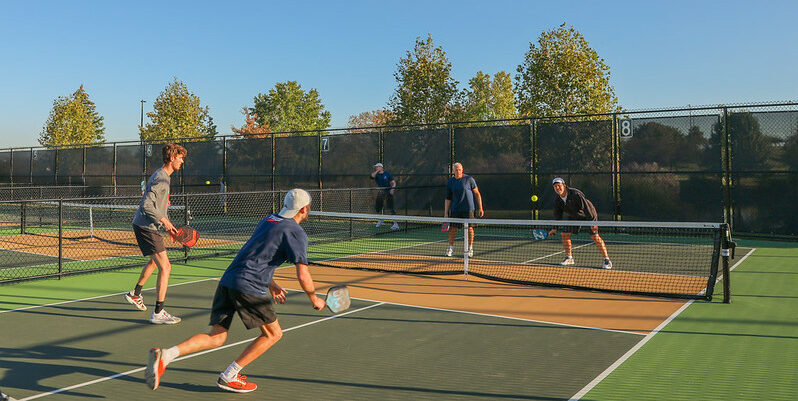 Dublin Community Recreation Center
The DCRC has amped up our programming all month long! To see what's happening this week and throughout July, check out our Healthy Guide.
Dublin Community Outdoor Pools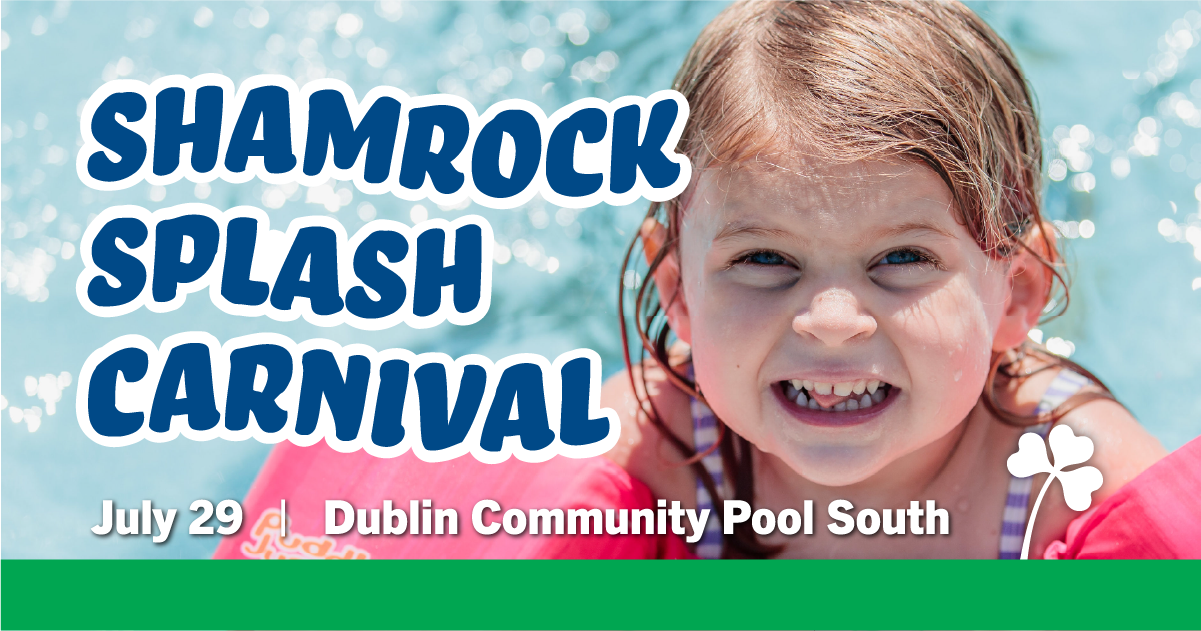 Shamrock Splash Carnival       
Where: Dublin Community Pool South
When: Friday, July 29
Time: 5:30-7:30 p.m.
Cost: Free to season pass holders or to Dublin residents who pay the daily rate
Come one, come all. Step right up and join us for the Shamrock Splash Carnival. This pool-themed carnival offers food, games and prizes for all ages. Get the whole family together for the greatest, most spectacular, exhilarating event of the summer!
More outdoor pool information and hours.

Go Kayaking on the Scioto River
Paddle under The Dublin Link and West Bridge Street Bridge and enjoy Dublin's beautiful waterways! This summer, the City of Dublin, in partnership with Sunrise Kayaking, will provide kayak trips on the Scioto River between Amberleigh Park and Downtown Dublin. Riding options include 1-2 paddlers or 2 paddlers and a small child. Group rentals are also available for families, coworkers, youth groups, etc. Choose from various trip lengths including 30 minutes, 1 hour, or 1.5 hours.
Visit SunriseKayaking.com for more information and updates.
Changing Lives – A story of Ohio Parks and Recreation
We were so excited to be a part of the Ohio Parks and Recreation Association's new video series, "Changing Lives—A Story of Ohio Parks and Recreation." We love our community, and we love providing so many resources for our incredible members. We can't do what we do with YOU. Check out the video now and you might recognize the location!