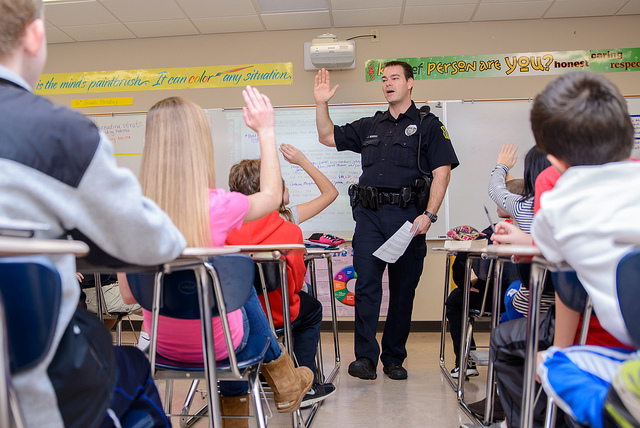 Competitive Salary and Benefits Package
Police Officers who are not State of Ohio Certified Peace Officers at the time of hire and have no past relevant experience, will be hired at the Training Step in the wage structure. It is at the discretion of the Chief of Police where to place a candidate in the step process based upon past relevant experience.
Police Officers will advance to the next highest step in the wage structure after one (1) year of continuous service at the preceding step, until reaching Step 4.
Longevity Pay
Police Officers receive, in addition to the pay rates, an annual longevity payment based upon completed years of service with the City according to the following schedule:
Years of Completed Service Payment
Benefits
Health Insurance
The City of Dublin makes available medical, prescription drug, dental, vision, and wellness benefits to all Police Officers and dependents who meet the eligibility requirements of the plan.
Benefits are effective on first day of employment.
Retirement Benefits
The City of Dublin Police Department pays into the Ohio Police & Fire Pension Fund. Subject to restrictions, an Officer may purchase full–time service credit earned under another Ohio retirement system, such as the Cincinnati Retirement System, Ohio Public Employees Retirement System, School Employees Retirement System, State Highway Patrol Retirement System, or State Teachers Retirement System.
Life Insurance
The City provides group term life insurance coverage in the amount of $150,000 for all Police Officers.  The full premium for this coverage is paid by the City.
Vacation Leave
Police Officers accrue vacation leave based upon years of qualifying continuous active service with any state government or any political subdivision.
Completed Years of Public Service Accrued Vacation (Hours Per Year)
| | |
| --- | --- |
| 0 Year – 1 Year | 80 Hours |
| 1 Years – 4 Years | 108 Hours |
| 4 Years – 9 Years | 142 Hours |
| 9 Years – 15 Years | 182 Hours |
| 15 Years – 20 Years | 208 Hours |
| 20 Years or more | 246 Hours |
Personal Leave
Effective the first pay period of January of each year each a Police Officer receives 40 hours of personal leave. However, new Police Officers appointed throughout the year will receive a pro-rated allocation of Personal Leave.
Sick Leave
All Police Officers are entitled to sick leave with leave accrued at the rate of 4.614 hours per pay period. Sick leave with pay will accrue without limitation.
Any Police Officer who has accrued sick leave with the State of Ohio, or any political subdivision of the State, is entitled to have this accrued sick leave transferred to the City of Dublin.
Uniforms, Equipment, and Allowances
Upon appointment to the Department, each new uniformed member will be issued patrol duty equipment, most notably, 1 service weapon, 1 set of Body Armor, 12 uniform shirts and 6 pairs dark blue pants (all weather).
Each uniformed member, after his or her initial year of service, will be allotted an annual uniform and equipment allowance in the amount of $1,000. This allowance will be payable in two (2) semi-annual installments.
Dry Cleaning
The Employer provides uniform cleaning at no cost to the Police Officer. In any week, a member is entitled to have up to ten (10) uniform items laundered/cleaned. In addition, each member is permitted to have his/her winter coat and hat cleaned once each year.
Tuition Reimbursement
A Police Officer is eligible for a maximum of Three Seven Hundred and Fifty Dollars ($3,750) in reimbursement per calendar year for fees and required textbooks for job-related courses/degree programs of instruction voluntarily undertaken.
Training
The Police Department values continuing education and professional development. We offer Police officers range and defensive tactics training on at least a yearly basis. Police Officers are also given the opportunity to take part in additional advanced training for approximately 80 hours a year at the City's expense.
Fraternal Order of Police Union Representation
The City of Dublin is an Equal Opportunity Employer