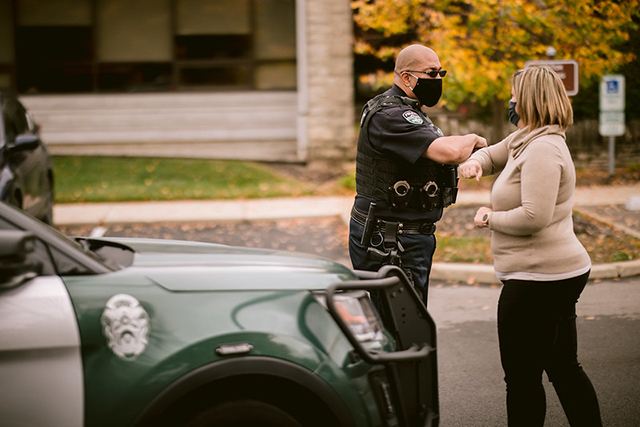 The Dublin Police Department (DPD) is constantly striving to better its policies, procedures and connection with the Dublin community.
Connect with the Dublin Police
Follow the Dublin Police and the Northwest Regional Emergency Communications Center on Twitter.
Get Involved
The Dublin Police hosts a Citizens' Police Academy annually. Learn more about this interactive, 12-week course with the Dublin Police.
Learn more about the police's community engagement.
Share your opinion about Dublin Police services.
Schedule to Meet the Police
Have a question or the Dublin Police? Set up a meeting.
Compliment an Officer or Employee
The Dublin Police would like to hear from citizens about positive encounters with members of the agency. Submit a compliment.