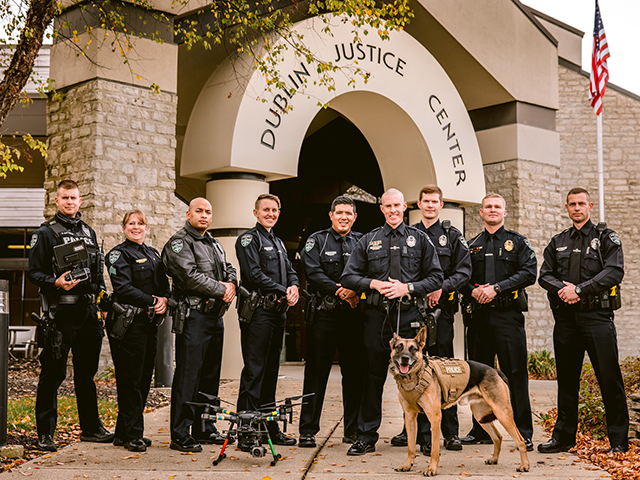 Mission Statement
Dublin Police Department employees are committed to protecting life, liberty and property. We will provide the highest level of service and work in partnership with our community to ensure public safety by focusing on the following core principles;
Vigilant, Ethical and Impartial Enforcement of Law
Critical Incident Preparedness and Response
Crime Prevention, Reduction and Deterrence
Improvement of Traffic Safety
We will remain dedicated to service and committed to excellence, focusing on the following core values:
Professionalism — We are members of an exceptional and highly trained law enforcement organization. Our conduct and demeanor adhere to the highest standards of personal and organizational excellence.
Integrity — We hold ourselves accountable to the highest level of honesty, truthfulness, and ethical conduct.
Respect — We ensure that all persons are treated with equality, dignity and courtesy.
Commitment — We are dedicated to our Profession, our Community, our Agency and our Mission.
2022 GOALS
DPD's goals for this year
Enhance our readiness and demonstrate our ability to effectively respond to and successfully resolve critical incidents and/or major crimes
Reduce theft offenses throughout the city
Improve overall traffic safety in the city
Enhance and demonstrate our ability to effectively address issues of significant community concern

This goal has led to the creation of the Chief's Advisory Committee, which meets with Chief of Police Justin Páez, as well as DPD executive staff, to provide valued advice, perspective, recommendations and feedback on significant community-police relations issues. The group includes community members in an open dialogue about policing practices.