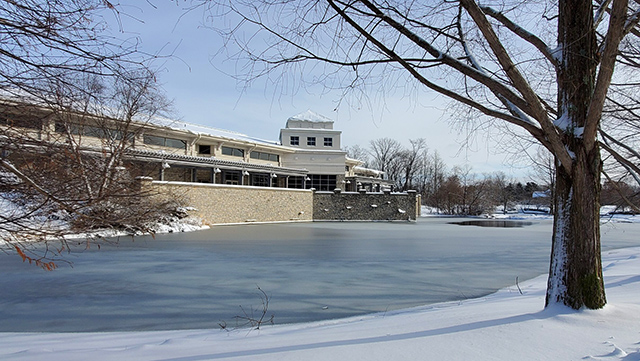 There are no closings or cancellations at this time.
For the latest information regarding the status of DCRC operations, please bookmark this page or call the weather hotline at 614.410.4946. The DCRC will attempt to make up canceled classes.
Inclement Weather Policy
The Dublin Community Recreation Center (DCRC) facilities will maintain normal operating hours for general recreation unless road or weather conditions create staffing difficulties. The safety of our staff and the public is our top priority. Should operational closures be required for public safety due to lack of staff, updates will be posted.
In general, DCRC class/activity schedules coincide with Dublin City Schools' cancellation policy.
Whenever schools are released early, all evening classes at the DCRC are canceled.
When school is canceled, all daytime DCRC classes are canceled, and a decision regarding evening classes (those after 4 p.m.) will be made by 2 p.m.
NEW: Free livestreamed group fitness classes will be available in the event that in-person classes are canceled. Click here to view the class schedule.
Annual Cleaning, Maintenance & Repairs
The Dublin Community Recreation Center (DCRC) will be closed from Saturday, Aug. 27, through Monday, Sept. 5, 2022, for annual cleaning, maintenance and repairs. The DCRC will reopen at 5:30 a.m. Tuesday, Sept. 6. Offices will be staffed for phone calls (614.410.4550) from 8 a.m. – 5 p.m. Monday through Friday.
2022 Dublin Irish Festival Special Hours
Friday, Aug. 5, open from 5:30 a.m. to 2 p.m.
Saturday, Aug. 6, open from 7 a.m. to 10 a.m.
Sunday, Aug. 7 – CLOSED