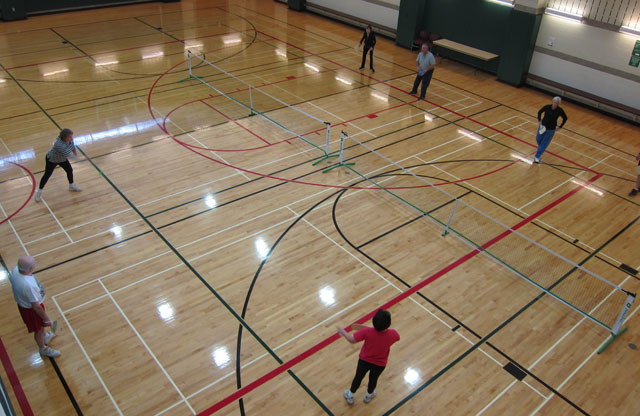 The Dublin Community Recreation Center now offers courts and equipment for pickleball players. The sport is open to all skill levels. DCRC members can play for free during the designated hours. The cost is $4 for resident non-members and $8 for non-resident non-members. The gymnasium features six courts during the following hours:
Monday, Wednesday, Friday 1:30-3 p.m.
Tuesday 10:30 a.m.-noon
Thursday 9:15-11:15 a.m.
What is Pickleball?
Pickleball was created by three U.S. Congressmen in 1965 when they didn't have the right equipment to play badminton. The family dog, Pickles, would chase after the ball and hide it in the bushes, giving the sport its original name of Pickle's ball. The name was later shortened to Pickleball when it gained popularity with families across the U.S. in 1970. Pickleball is a favorite pastime to many today.