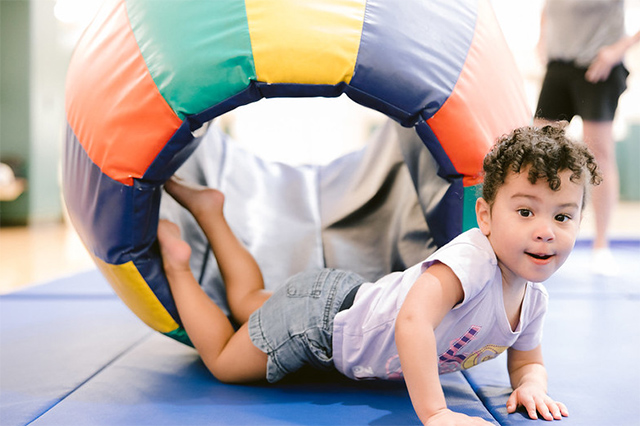 Complete List of Activities & Events
Preschool Open Gym
Our gym is set up with age-appropriate toys and equipment for you and your child to play and have a safe, fun time.
Mondays & Fridays, September 9-December 16 / Ages: 6 mos – 6 yrs
Family Holiday Drive-In
Select your movie night and join us for our holiday "drive-in movie" experience to create a cardboard box "car" and watch a holiday movie on our big screen – complete with a concession stand too! Children are encouraged to come dressed in their pajamas. Fee is $15 PER FAMILY – register only one family member.
Polar Express | Tuesday, December 17 | 6-8:30 p.m. | Register Now
The Santa Clause | Wednesday, December 18 | 6-8:30 p.m. | Register Now
Preschool/Youth Programming Team:
Kevin Lacey, Recreation Program Supervisor, 614.410.4552, klacey@dublin.oh.us
Rachel Keitz, Recreation Program Coordinator, 614.410.4575, rkeitz@dublin.oh.us
Preschool/Youth Program Updates Mailing List:
If you would like to receive monthly e-mail updates on preschool/youth programs, please join our e-mail mailing list. Contact Rachel Keitz at 614.410.4575, or rkeitz@dublin.oh.us to add your address to the list.
Program Evaluation
All of our preschool/youth programs can now be evaluated by logging on and providing us meaningful feedback without the hassle of filling out and mailing back a paper survey. We love to hear from you so make sure to log on and let us know how we are doing: http://www.surveymonkey.com/s/KPH2R5C
Volunteer
If you're available one day per week between 9 a.m. – 12 p.m., our preschool classes need volunteers to help make programming possible. Days and opportunities vary. Email Shannon at volunteer@dublin.oh.us if you can help.
Accommodation Requests
Parks & Recreation Services promotes an inclusive policy for all of our programs. To provide the best overall experience for your child or to carry over IEP accommodations, an appointment must be made for an inquiry of needs. Contact Jodi Shealy, Adaptive Recreation Coordinator, at 614.410.4574. An accommodation plan MUST BE COMPLETED PRIOR TO your child's program or camp registration. This plan is required for each seasonal enrollment.