All lanes of the roundabout to S.R. 161 and Riverside Drive are now open. The traffic switch includes more than just opening the new roundabout. There are multiple changes that are now in effect, including the following:
the opening of the roundabout at S.R. 161 and Riverside Drive
S.R. 161 open to two lanes of traffic in each direction
the opening of the new, realigned Riverside Drive
closure of old Riverside Drive (to be used by construction crews only for duration of project)
closure of the Riverside underpass (for approximately 60 days)
opening of John Shields Parkway
Left turn prohibitions at Tuller Road and Riverside Drive (Drivers will be permitted right turns only at this intersection, which will be a permanent condition). John Shields Parkway is available to drivers.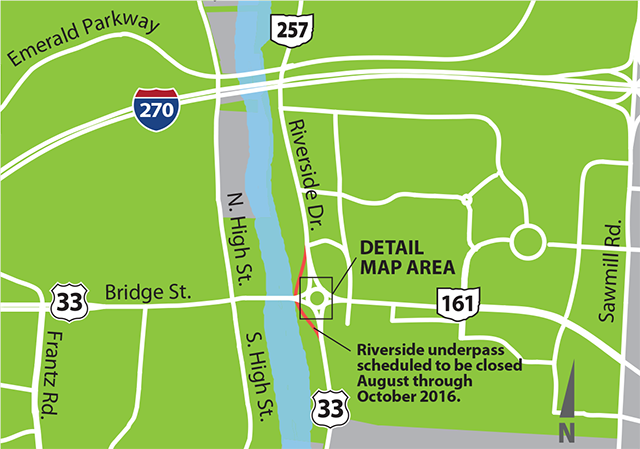 Download a S.R. 161/Riverside Drive Roundabout Guide

Video Simulation
Drive Like a Dubliner