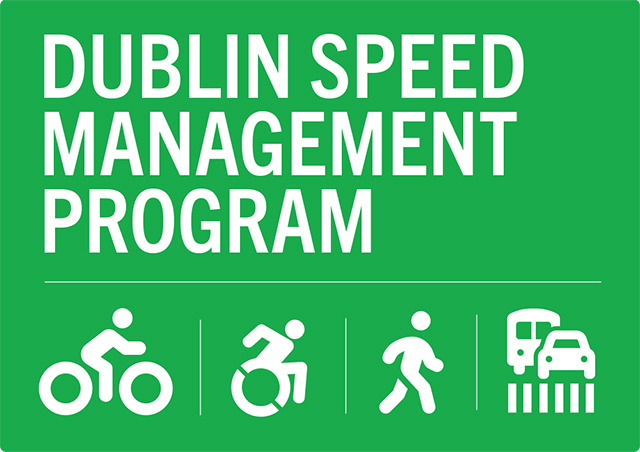 Dublin Speed Management Public Meeting
Vehicular speed concerns are common feedback Dublin receives from residents. These safety concerns prompted the update of the Traffic Calming Program to a Speed Management Program. The Speed Management Program will provide a framework for a data-driven approach to speed management. The program goals and strategies focus on creating safe and comfortable streets for all road users across Dublin, with a focus on people walking and rolling.
The project team is developing strategies to address speeding and wants to hear from residents about their concerns and what would help them feel safe and comfortable on Dublin streets. This page will be updated with opportunities to provide input as we develop the Speed Management Program.