FAQs: US33 SR161 Post Rd Interchange
The City of Dublin held a virtual public meeting regarding upcoming improvements to the U.S. 33/ S.R. 161/Post Road interchange on August 25.
This rural interchange is at the center of substantial local and regional economic development, and the current configuration does not meet the diverse needs of this thriving area. A new design is being developed to address capacity and safety concerns.
Construction is fully funded and ready to begin as soon as 2022 thanks to significant investments and project development assistance from the City of Dublin, Union County, the Ohio Department of Transportation (ODOT) and the Mid-Ohio Regional Planning Commission (MORPC).
The purpose of the virtual public meeting was to explain the overall project, share the design and potential impacts, receive your comments and answer your questions.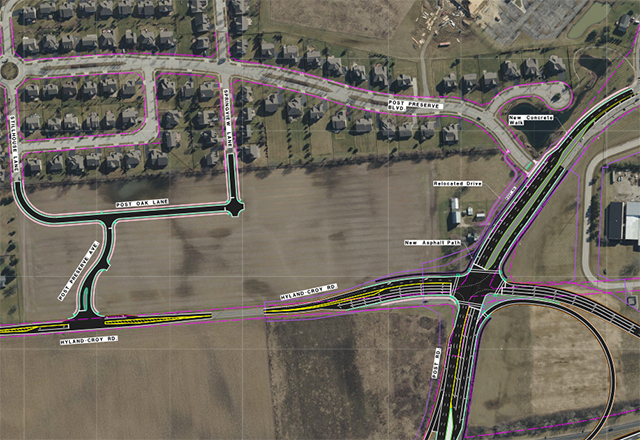 You may also fill out the comment card included in this mailing and return it to:
Dublin City Engineer
6555 Shier Rings Road
Dublin, Ohio 43016
Be sure all mailed comments are postmarked by September 25, 2020. Thank you in advance for your participation.