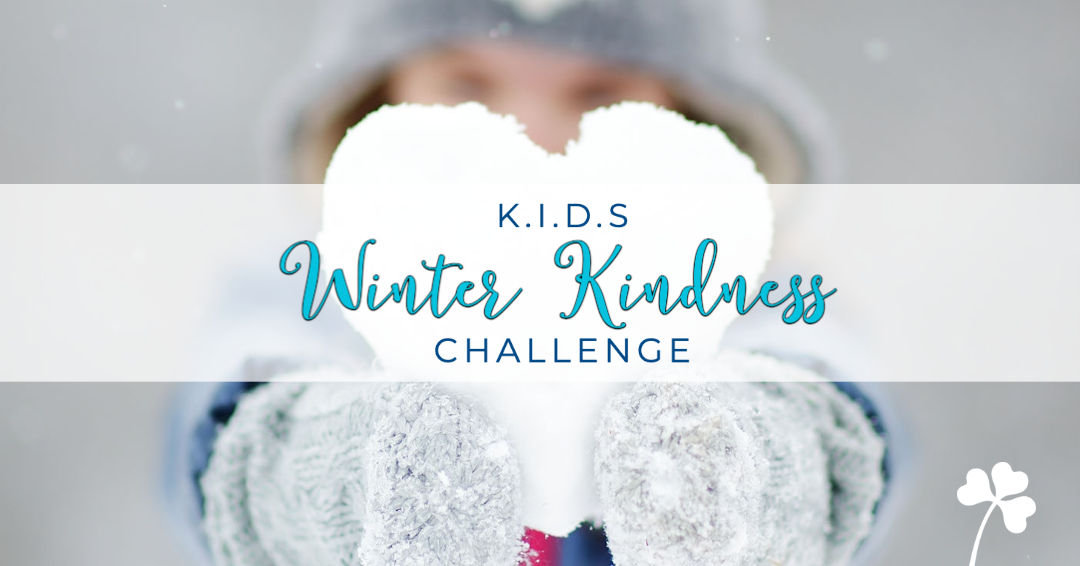 Kindness knows no bounds, and Dubliners have shown plenty of it during the COVID-19 pandemic. We've been so proud of your outreach to neighbors, senior citizens, our front-line workers and more. Many of you have come forward to ask for ideas and offer your help. So, we've designed a Kids in Dublin Service (KIDS) Winter Kindness Challenge, a fun way to track your kindness measures on a challenge card.
Winter Kindness Challenge players will print off their challenge cards and complete kind gestures square by square while offering photo evidence for some of the activities.
Rules of Engagement
Register for the Kindness Challenge HERE
Receive your challenge card and snowflake cut-outs via email
Print out your card, put it up on the fridge, and challenge yourselves to complete these acts of kindness this winter
Complete any 10 kindness challenges between now and March 15, 2022, to be entered to win a prize — make sure to mark the challenges as you complete them
Submit your challenge card by snapping a photo of the completed card along with at least four photos of your top kindness acts and submit them online here
Important Reminders
Join the fun: Register for the Kindness Challenge HERE
Deadline: The deadline for ALL Winter Kindness Challenge cards is March 15, 2022
Enter: Submit your completed activities and photos online HERE
Challenges marked with an asterisk (*) have more details below:
*Kindness Rocks: Find small, smooth rocks and paint cheerful messages on them. Once they are dry, go for a walk in your neighborhood or nearby park to place them for others to stumble upon and inspire!
*Dublin Food Pantry: Find their most needed items list HERE and then drop off your donation directly to the food pantry at 81 W. Bridge St. M-F, 7:30 a.m. – 7:30 p.m.
*Canine Collective: Check out their most needed items list and then head to 11144 US-42 Plain City, Ohio to drop off your donation in their secure donation box just outside the kennel gates.
*Find a map of Little Free Libraries near you to drop off gently used books
*One Dublin (formerly Welcome Warehouse)
Gently used hats and gloves – must be in good condition
Winter Survival Kits: decorate a zip-lock bag and include the following items: chapstick, travel-size hand sanitizer, travel-size tissue, a packet of hand warmers, travel-size lotion.
Drop off your donations to 6305 Brand Road from 9-11 a.m. on Saturday, February 5 or Saturday, March 5, 2022.
Questions? Contact volunteer@dublin.oh.us
We also have an additional opportunity for teens ages 16 and older who want to spread kindness! Teens who are interested in connecting with a local senior citizen who is in need of a friendly phone call or video chat, Forever Dublin wants to hear from you. You can send an email to volunteer@dublin.oh.us with your interest, and our team of citizens will work to match caring teens to those in need!