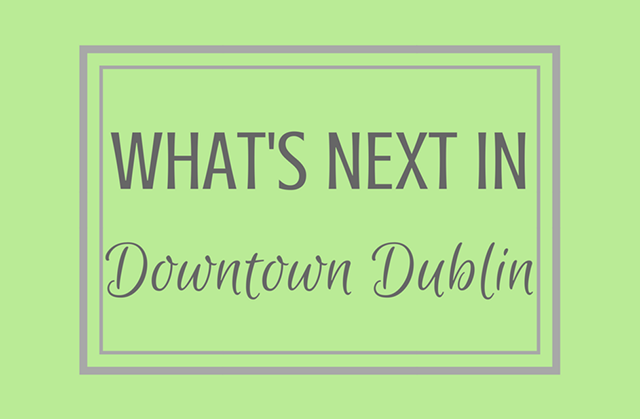 View the original post by the Dublin Convention & Visitors Bureau
Want to know what's coming to Dublin, Ohio next? Check out what is coming for dine and play options.
Dine
The Pearl
Bringing seafood to Bridge Park, this oyster bar will be a two story restaurant with a patio overlooking the Scioto River.
No Soliciting
This members only bourbon bar is brought to you by the minds behind PINS Mechanical and 16 Bit Barcade. It will include and outside patio/grotto and have a private entrance.
REBoL
REBoL offers 100% non-GMO foods in a Street Food Kitchen & Brew Bar atmosphere.
Play
North Market
This indoor public market will be home to dozens of merchants, restaurants, shops, farmers and events.
Pedestrian/Bicycle Bridge
Connecting both the sides of the scenic Scioto River, the pedestrian/bicycle bridge will provide stunning views and easy access Downtown Dublin as a whole. This bridge will serve as the connection between cozy and quaint Historic Dublin and modern Bridge Park; making it easy to enjoy all of what Downtown Dublin has to offer. For more details and fun facts about the pedestrian bridge, click here.
Riverside Crossing Park
Riverside Crossing Park will consist of a network of outdoor spaces that serve to enhance the beauty of Dublin's most natural spaces. Green space for recreation and leisure will allow park visitors to enjoy a wide variety of activities. Multiple river access and overlook points will provide breathtaking views of the Scioto River, with the opportunity for park programming and seasonal activities.
Dublin Library
The updated Dublin branch of the Columbus Metropolitan Library will more than double in size from its previous location, with larger children's section, homework help center, and community gathering space.
About the City of Dublin
Dublin is a city of more than 47,000 residents located just northwest of Columbus, Ohio. It offers residents and corporate citizens responsive services, attractive housing, superior public education, direct regional highway access, abundant park space, thoughtful and strategic planning, innovative ideas and technology and a dynamic community life. Dublin is consistently ranked one of the safest cities in the nation and in 2015 was named one of America's Top 20 Creative Class Cities. It is home to more than 20 corporate headquarters, an entrepreneurial center, 4,300+ businesses, world-class events and the urban, walkable Bridge Street District. Read more.