Upcoming Shows Virtual Theatre Performances Rentals
Need help in purchasing tickets? Check out this registration how-to video!
Upcoming Shows
To continue the Virtual Theatre Project, join the Abbey Theater of Dublin in its productions of the following shows online this fall.
Original Productions Theatre (OPT) presents: go to coda by Dave Morgan
Streaming Premiere: November 20–29 | 7 p.m. on Monday–Saturday, 3 p.m. on Sunday
Where: A link to view the virtual performance on demand will be sent to registrants
Cost: $5/household; click here to purchase your ticket
Synopsis: Worrell P. McConnell sits in the backyard of his country farmhouse and waits for his missing dog to return home when he suffers a seizure that sends him into an unconscious state. While his body is inactive, his consciousness and his instinct become personified, meet, and try to figure a way to get their body ambulatory and into the house ahead of an oncoming snow storm. A mother and daughter knit and keep each other company at a rest home where the mother is a resident because of progressive dementia. She, too, has a friend in her head whom only she can see. A world-premiere play that addresses the critical importance of family and the idea that the most special person in another's life is always present in the mind in some form.
Production Notes: This regional premiere features actors of all ages including a student from Dublin Jerome High School, a local realtor and the Abbey Theater of Dublin's instructors. The title of the play is a reference to the musical coda and the Italian phrase "al coda" or "to coda," which means to go back to the beginning.

The Floorwalkers – Virtual Concert
Streaming Premiere: 7 p.m. December 4-6
Who: All ages
Where: A virtual concert link will be sent to registrants
Cost: $5/stream; click here to purchase your ticket
Synopsis: Brought up on the classics of American music, The Floorwalkers are a real live Columbus-based Rock 'n' Roll band built to drive emotion. Their exciting energy is full of life, love and good vibes – even in a virtual format!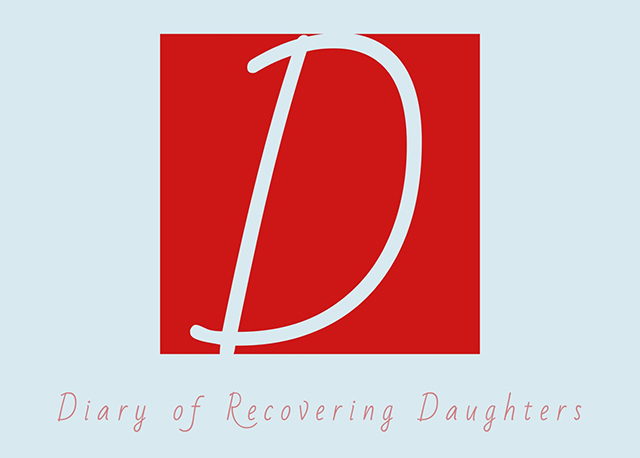 Diary of Recovering Daughters
In-person seating: Thursday, Jan. 21 performance at 7 p.m. | $10/ticket
Encore Streams: Thursday, Jan. 21 – Sunday, Jan. 24 at 7 p.m. | $10/stream
Synopsis: Through a series of monologues, a retired African American female counselor looks back on her years of being a mental health and chemical dependency counselor. As she packs up her office on her last day of work, she remembers some of the women whom she counseled, their struggles and the similarities between their life and her journey with recovering from her own past. A world premiere play written and performed by award-winning theatre artist Julie Whitney Scott.
Future, Here
In association with Dublin Jerome High School
In-person and Live streaming: Jan. 27 – 28 at 5PM | $10/ticket or stream
Streaming: Jan. 29 – 31 at 7 p.m. | $10/stream
Synopsis: A regional premiere! Welcome to Future, an unincorporated village being monitored by Society. The village population—five randomly selected children—is driven by a national effort to develop "appropriately adapted young citizens." Upon arriving, the residents are given a book bag of supplies and a smartphone. The smartphone is their only connection to mainstream America and is constantly fed with a steady stream of news, entertainment and culture. At the end of each day, the residents meet to share what they have learned. A countdown clock looms over the meeting area and continues counting down. Having lived in Future for 12 years, the residents are now 18. It is their last day together, their final meeting under the clock. Their book bags are well-worn, their smartphones are in need of an upgrade. Today, at 00:00:00, they will learn of their next residence outside of Future.
Bound for Broadway — Frozen KIDS
Premiere: March 13 – 14 @ 11 a.m., 1 p.m. and 2:30 p.m.
Where: In-person and Live feed to the DCRC Community Hall
Cost: $10/ticket
Synopsis: Frozen KIDS is a 30-minute adaptation of the 2018 Broadway musical, which was based on the 2013 Walt Disney Animation Studios film. You'll love this fanciful and heartwarming stage adaptation of the celebrated animated film. Join Anna, Elsa, Olaf, Sven and all of your favorite characters as they embark on an epic, ice-filled journey of self-discovery, camaraderie, and the real meaning of true love. Frozen KIDS is sure to prove that "some people are worth melting for."
Songs for a New World
A co-production with State of the Arts Productions
In-person: March 19 – 21 and March 25 – 27 | $15/ticket
Synopsis: It's about one moment. It's about hitting the wall and having to make a choice… or take a stand… or turn around and go back. These are the stories and characters of today, the Songs for a New World. The first musical from Tony Award winner Jason Robert Brown, this moving collection of powerful songs examines life, love and the choices that we make.
Join the Abbey Theater Community
Located in the Dublin Community Recreation Center (5600 Post Road), the Abbey Theater of Dublin offers quality programs at community prices, providing outstanding entertainment variety in an intimate setting. Support the arts in your community.
Tickets are available online, at the door, or by calling 614.410.4550. Checks, cash and major credit cards are accepted.
For questions, contact Joe Bishara, Theater Supervisor for the Abbey Theater, at 614.410.4554 or jbishara@dublin.oh.us.