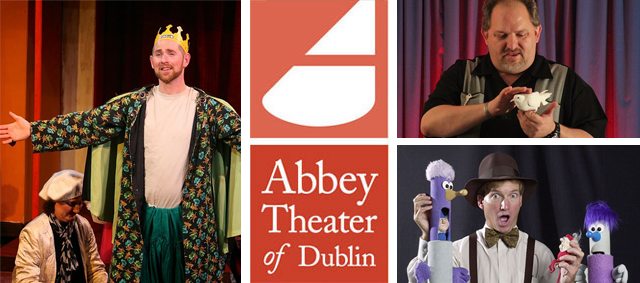 Located in the Dublin Community Recreation Center, the Abbey Theater of Dublin offers quality programs at community prices, providing outstanding entertainment variety in an intimate setting. Support the arts in your community.
Tickets are available at the door or in advance at the Dublin Community Recreation Center or by calling 614.410.4550. Checks, cash and major credit cards are accepted.
Address:
5600 Post Road | Dublin, OH 43017
Click here for rental information
Get in on the Act!
The Abbey Theater is pleased to announce three new performing opportunities for all ages: The Children's Drama Company, for ages 7-11; Park Playhouse, for ages 12-17; and The Abbey Players, for ages 18 and older. If you would to act, direct, write plays, make costumes, build sets or operate lights and sound, please contact Theater Supervisor Michael Schirtzinger at 614.410.4554 or mschirtzinger@dublin.oh.us.
September
Toddler Theater
Wednesdays: Nov 21, Dec 5 | 10 am

Performer Marlene Metz plays children's music and is joined by a special costumed character. Enjoy a wonderful, interactive performance designed especially for young ones. Parents are encouraged to bring cameras.
Recommended: Recommended for ages two and up
Tickets: $2 per child – Available at the door
December
The Nutcracker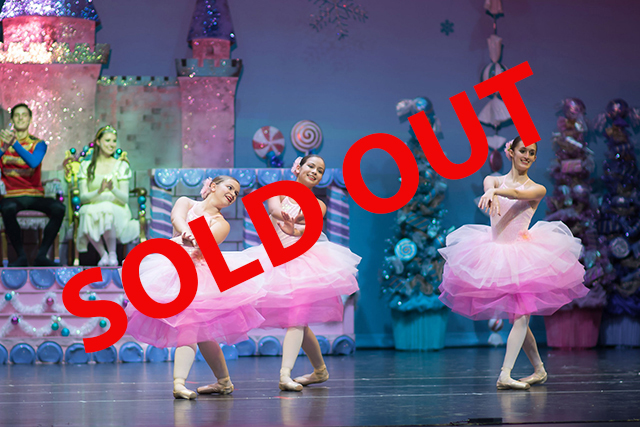 December 1 | 11 am & 1:30 pm

Dublin Dance Center and Gymnastics performs a condensed version of the holiday classic for the seventh year in a row.
Recommended: Recommended for all ages
Tickets: $7 adult, $5 youth/Sr
The Nutty Nutcracker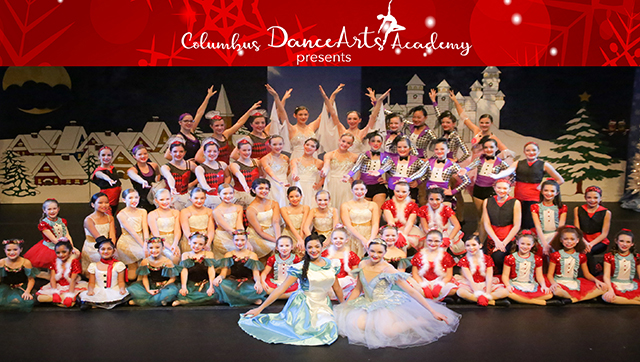 December 8 and 9 2:15pm and 3:45pm
Columbus DanceArts Academy presents the Nutty Nutcracker, a whimsical dance and drama adventure! Claire and two busy elves seek to find Claire's missing Nutcracker gift. They travel to the North Pole where Claire meets a menacing Icicle Fairy who causes tensions for everyone. Claire ultimately overcomes conflict and discovers that it is giving, not receiving, that truly makes her happy.
Recommended: Families
Tickets: $7 adults $5 children 12 and under and Seniors
Purchase Tickets Purchase online or by phone at 614.410.4550 or at the welcome desk at the DCRC
At the Stroke of Midnight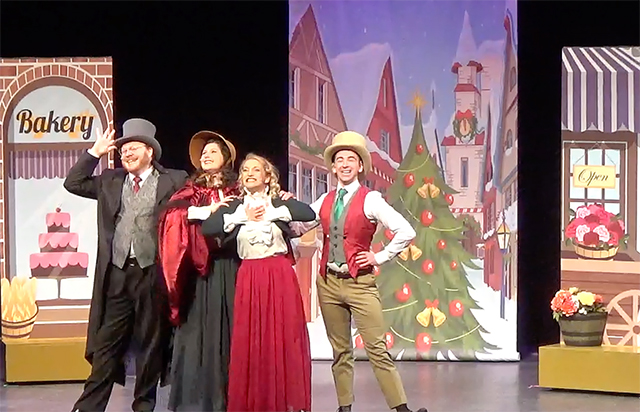 December 22 | 1 pm

It will take a miracle to help William, an over worked clock maker, discover the true meaning of the holiday season. The true spirit of the season shines brightly as he learns to laugh and love again in this charming new musical by Stars Within Reach Productions.
Recommended: Recommended for families
Tickets: $7 adult, $5 youth/Sr
Purchase Tickets Purchase online or by phone at 614.410.4550 or at the welcome desk at the DCRC