Watch the premiere of "The Show Must Go Online!" at 7 p.m. on Friday, May 22
Below you will find the cast list for The Show Must Go Online!
Drama Teacher – Abbie Ogilbee
Actor A – Cameron Krisiewicz
Actor B – Natalie Fouts
Actor C – Meg Chapman
Actor D – Elise Lowe
Actor E – Elyse Janikian
Actor F – Avery Golowin
Actor G – Lizzie Huelskamp
Actor H – Gloria Griffin
Actor I – Valentina Veragmini
Actor J – Michael Broadhurst
Actor K – Lillian Arway
Actor L – Owen Suarez
Actor M – Cali Russell
Actor M – Olivia Lloyd
Actor N – Ella Wadsworth
Actor O – Grace Hardjono
Actor P – Connor Adams
Actor Q – Emmett Van Buskirk
Actor R – Addison Franzen
Actor S – Samantha Phipps
Actor T – Sam Hardjono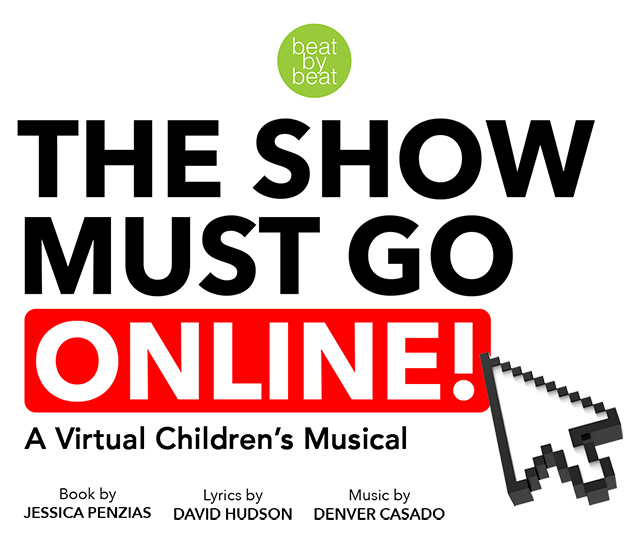 The Show Must Go Online! is the first of its kind musical written to be rehearsed remotely, performed virtually, and shared with audiences online. The storyline is linear, made up of monologues and songs intended to be performed as solos. When these scenes are video recorded and played in sequence, it presents a complete musical theater experience available to any audience with an internet connection.
Actors practice their parts, video conference with or record the director their rehearsal, and receive real time or remote acting adjustments and direction. This clear format facilitates distance learning for drama students and directors.
This show was created during the COVID-19 pandemic when schools and theaters were abruptly forced to cancel their stage productions. The Show Must Go Online! was made specifically for all the young performers and communities affected by this unprecedented circumstance.


Located in the Dublin Community Recreation Center (5600 Post Road), the Abbey Theater of Dublin offers quality programs at community prices, providing outstanding entertainment variety in an intimate setting. Support the arts in your community.
Tickets are available online, at the door or, or by calling 614.410.4550. Checks, cash and major credit cards are accepted.
For questions contact Joe Bishara, Theater Supervisor for the Abbey Theater at 614.410.4554 or jbishara@dublin.oh.us.