2021 Graduates, alphabetically: Andy Boyer, Devesh Chauhan, Eric Dickinson, Maria Erickson, Kevin Ganger, Sean Groves, Howard Hockman, Christine Kaufman, Terence Kelly, Susan Lant, Joel McElroy, Lisa Menden, Rebecca Myers, Valerie Rainer, Elizabeth Riendeau, Gerard Riendeau, Dana Saucier Jr, Douglas Smith, Caren Steller, Gary Vance, Jeremy Yao, Sammi Zhao
View more photos from the 2021 class.
2022 Citizens' Police Academy
The Dublin Police annually hosts the Citizens' Police Academy, a 12-week program that gives participants insight into the profession of law enforcement and the operations of the Dublin Police Department. Topics during academy sessions focus on a wide variety of policing activities, including criminal investigations, dispatching for 911 services, community outreach and engagement, the arrest process, search and seizure, traffic stops and more.
The class is open to Dublin residents and non-residents; however, residents are given preference when the class roster is being selected. All applicants must be 18 years or older.
Check back in spring 2022 for information about joining the next class.
2020 Citizens' Police Academy
Due to the COVID-19 pandemic, the 2020 Citizens' Police Academy was canceled out of safety for our residents.
2019 Citizens' Police Academy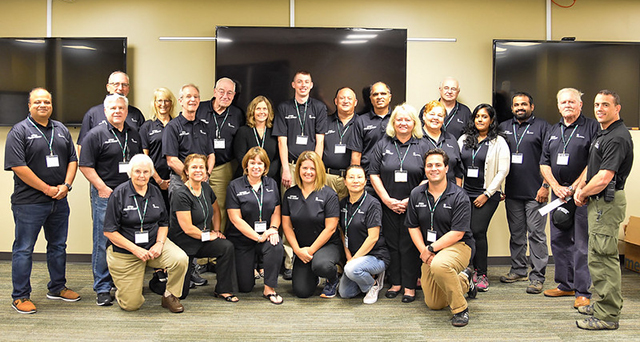 View more photos from the 2019 class.