Summer Camp Fair
Saturday, March 7, 10 a.m. – 1 p.m. | Dublin Community Recreation Center
Find the best program options for your child at our annual Summer Camp Fair. Learn about the DCRC's summer camps and activities for preschoolers, youth, and teens. Talk with staff and have your questions answered so you are ready to register in April.
School's Out Camp Information
Limited Registration is still available for our School's Out Camp!
Register Now | Parent Handbook for School's Out/Holiday Camp/Spring Break Camp
2020 Summer Camp Information
We will reach out on February 3, 2020 to provide tentative summer camp information. Please stay tuned.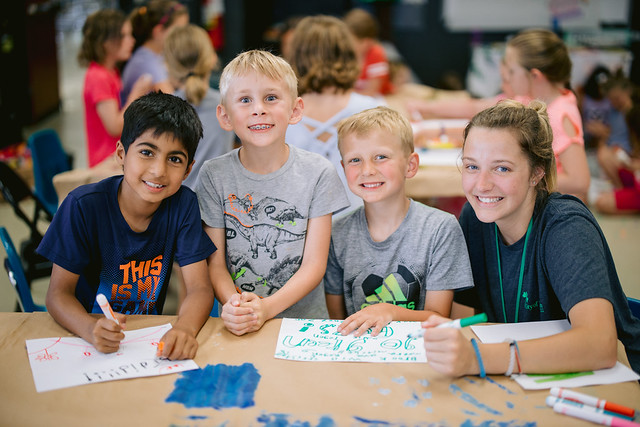 Preschool/Youth Camp Email Communication List
If you are interested in receiving the most up-to-date preschool/youth camp information, contact rkeitz@dublin.oh.us to be added to our email list.
Special Needs Participants
Parks & Recreation Services promotes an inclusive policy for all of our programs. To provide the best overall experience for your child or to carry over IEP/504 accommodations, an appointment must be made for an inquiry of needs. Contact Jodi Shealy, Adaptive Recreation Coordinator, at 614.410.4574. An accommodation plan MUST BE COMPLETED PRIOR TO your child's program or camp registration. This plan is required for each seasonal enrollment.
Questions? Contact the Preschool Youth Team