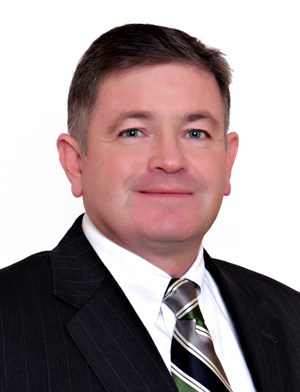 A Message from City Manager Dana McDaniel
2014 was a pivotal year for the City of Dublin – setting the foundation for our future in many ways.
It was a year that saw former City Manager Marsha Grigsby announce her retirement after 25 years of service to the community. Grigsby – who served first as finance director and later as City manager – helped make many of the decisions that set the course for Dublin's past, present and future.
These include nearly every phase of Emerald Parkway – Dublin's transformational connecting thoroughfare, which was completed in December – as well as acquiring the land for key infrastructure improvements expected to get underway in 2015.
As your new City manager, I am honored to have the opportunity to support our community in carrying these plans forward. My 27-year history with the City informs my understanding of the City services that our residents value, depend on and expect – from expedient snow removal to high-quality amenities and reliable roadway networks that drive our economy.
This year, we will begin the Riverside Drive improvement project that includes a roundabout at State Route 161 and a realignment south of Tuller Road. This represents the commitment of many City Councils, past and present, to secure green space along the Scioto River in the core of our City, while improving traffic ability. Planning and public input continue for what will become a wonderful city park along our riverfront.
At the same time, improvements to modernize Interstate 270 and the U.S. Route 33 interchange will take place – marking the first major improvements since it was built four decades ago.
Much as Emerald Parkway was a roadway 18 years in the making, building the future of Dublin takes precision, persistence and patience. Our goal is to balance the heritage and character of Dublin's past with the energy and enthusiasm that will set the stage for our future.
As we embark upon these new ventures, we will take time to celebrate what makes Dublin unique and the only place we choose to call home – from our outstanding park systems to the one-of-a-kind Dublin Irish Festival and our second-to-none business community.
Looking forward to building our future together,
Dana McDaniel
Dublin City Manager