Located in the Dublin Community Recreation Center, the Abbey Theater of Dublin offers quality programs at community prices, providing outstanding entertainment variety in an intimate setting. Support the arts in your community.
Tickets are available at the door or in advance at the Dublin Community Recreation Center or by calling 614.410.4550. Checks, cash and major credit cards are accepted.
Address:
5600 Post Road | Dublin, OH 43017
Click here for rental information
Mailing List for the Arts
Join the Abbey Theater of Dublin mailing list to receive additional performance informatio. Call 614.410.4554 or sign up for e-News from Dublin and select Abbey Theater.
Toddler Theater
Wednesdays, September 9 & 23; October 7 & 21; November 4 & 18 | 10am
Performer Marlene Hartzler plays children's music and is joined by a special costumed character. Enjoy a wonderful, interactive performance designed especially for young ones. Parents are encouraged to bring cameras.
Recommend: For ages 2-5
Tickets: $2 per child per visit
September
Come All Ye Gallant Soldiers: The Songs and Poetry of War

Friday, September 11, 2015 | 8 p.m.
Description: Singer, songwriter, poet and Vietnam veteran David Morris of Ivydale, West Virginia, will perform "Come All Ye Gallant Soldiers: The Songs and Poetry of War". The 90-minute performance, presented by Dublin Arts Council and City of Dublin, is offered free of charge. In lieu of admission fees, guests are encouraged to contribute canned or nonperishable food items at the door to the National Coalition of Homeless Veterans (nchv.org). The Patriot Day performance coincides with the closing of Dublin Arts Council's photography exhibition Eddie Adams: Vietnam, which has been on view since Memorial Day in honor of the 50th Vietnam War Commemoration year. Learn More
Recommend: For students & adults
Tickets: FREE
Donation of non-perishable food item encouraged to support the National Coalition of Homeless Veterans
Bathtub Pirates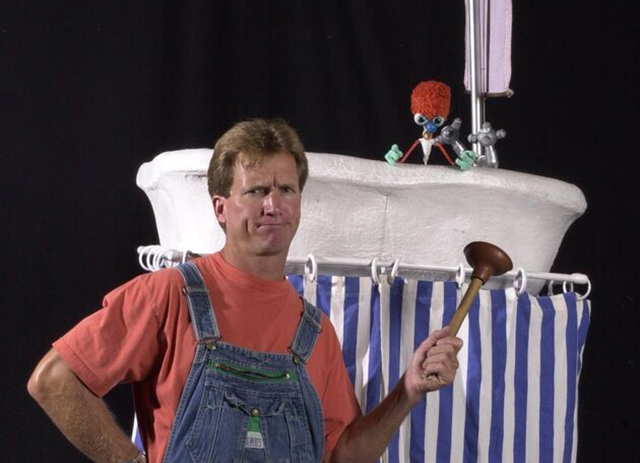 Saturday, September 19, 2015 | 11 a.m.

What child hasn't pretended to be a pirate, sailing on his own bathtub ship? Captain Blackbeard, one of the Carolinas most infamous pirates, is without his ship. So a child's bathtub will have to do. His motley crew outfits the bathtub with rudder, sail and a Jolly Roger pirate flag. At first the child is delighted to be part of the gang. However, once at sea, the pirates put the "kid" to work. The life of a pirate proves to be less than romantic. And Blackbeard has other plans. He schemes to get rich by pirating the latest video games and programs. When the "kid" gets wind of Blackbeard's plan, he devises a pla . Captain Kid challenges Blackbeard to a duel. Winner takes all. And thanks to a last minute act by the plumber, the kid is victorious and sails off into the sunset.
Recommend: For ages 4-10
Tickets: $7 adults, $5 children and seniors
The Lion, the Witch and the Wardrobe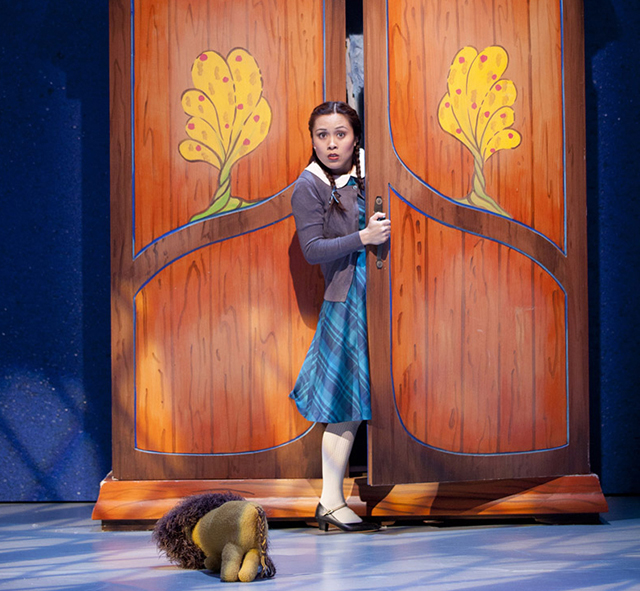 Saturday, September 26, 2015 | 11 a.m.

In Narnia, land of eternal winter, the White Witch holds power over all – any who dare dissent are turned instantly to stone . But one day, a little girl named Lucy enters this magical land through an enchanted wardrobe and signals a great change to come. Go through the wardrobe with Peter and Lucy in this two-actor adaptation of the classic tale of triumph of good over evil, presented by Lexington Children's Theatre
Recommend: For ages 5 & up
Tickets: $7 adults, $5 children and seniors
October
Spaghetti On A Hot Dog Bun
Saturday, October 3, 2015 | 11 a.m.

"Lucy, Lucy, eats stinky food that puts us all in a big, bad mood!" How can Ralph be so mean, Lucy wonders? Lucy is one of a kind, and Ralph loves to point that out. Lucy's defining moment comes when Ralph truly needs her help. Because she knows what she stands for, Lucy has the courage to make the right choice. This tasty new musical, based on the award-winning book by Maria Dismondy, empowers children, when faced with bullying, to always do the right thing and to be proud of themselves. A Stars Within Reach Production.
Recommend: For ages 4-8
Tickets: $7 adults, $5 children and seniors
Dr. Tony's Original Ragtime Band
Sunday, October 4, 2015 | 3 p.m.

Shameless music! The most popular music at the turn of the 20th century and the forerunner of jazz. Dr . Tony's Original Ragtime Band is an 8 piece ensemble that plays the real thing: Scott Joplin, Jelly Roll Morton and the Tin Pan Alley songs of Irving Berlin and George Gershwin.
Recommend: For music lovers
Tickets: $7 adults, $5 children and seniors
Curious George
Saturday, October 10, 2015 | 11 a.m.

On Meatball Day, George helped his friend Chef Pisghetti cook some delicious meatballs, and serve them to the hungry crowd. But this year, the crowd had vanished! Something was keeping people away. Something pretty big. And that "something" was Phinneas T . Lightspeed and his speedy Meatballs O'Matic machin . In despair, Chef Pisghetti vows to cook no more. Determined to help his friend, George goes on a mission to enter the Chef's meatballs in the world-famous Golden Meatball Contes in Rom . With every swing and flip, George takes the audience through a fun-filled adventure in which he learns more about Rome. . . and meatball . . . and the "secret ingredient" to cooking!
Recommend: For ages 4-8
Tickets: $7 adults, $5 children and seniors
Little Red Riding Hood
Saturday, October 17, 2015 | 11 a.m.

Little Red has a simple job to do: make it through the woods to her Grandmother's house. Simple, right? All she has to do is stay on the path and follow directions. But with so many interesting distractions, how can she stay focused? And then there's the charming Woodsman and that very craft Wolf. Enjoy this enchanting new adaptation of the classic Charles Perrault fairy tale, co-written by The Children's Theatre of Cincinnati's own Jay Goodlett and Cincinatti playwright Chris Stewart.
Recommend: For ages 4-10
Tickets: $7 adults, $5 children and seniors
November
The Jungle Book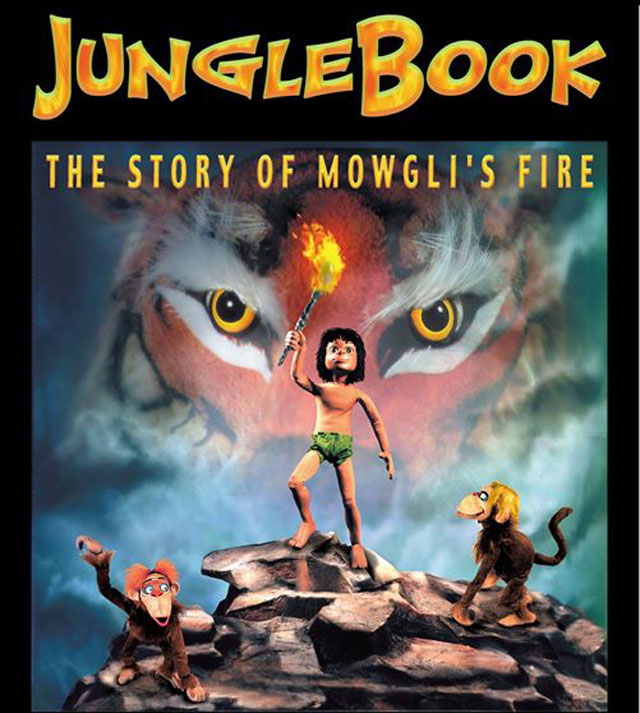 Sunday, November 1, 2015 | 3 p.m.

An old favorite returns to the Abbey Theater. Based on the story by Rudyard Kipling, this 45 minute version will thrill young viewers. The Frisch Marionette Company has built puppets, masks and costumes for The Central Park Zoo, New York Aquarium and The Puppetworks Inc. They've been seen in People Magazine, SHOWTIME'S "Twisted Puppet Theater", the PBS Documentary "The American Puppet," and most recently the motion picture Mr. Magorium's Wonder Emporium.
Recommend: For the entire family
Tickets: $7 adults, $5 children and seniors
Fly Guy and Other Stories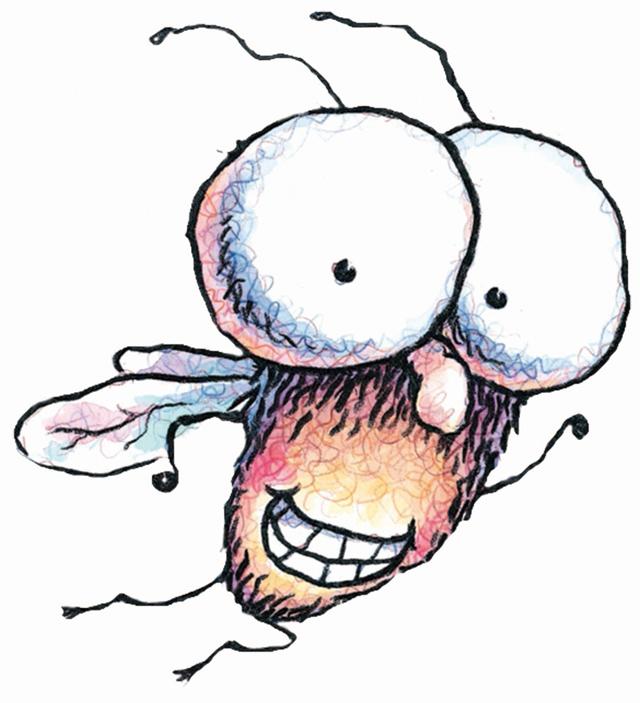 Saturday, November 7, 2015 | 11 a.m.
Fly Guy meets his match when he finds Fly Girl. She can do anything he can do but better and he's totally smitten. Will he marry her and leave Buzz without his best friend? Theatreworks USA brings us seven favorite books – all wrapped up in a one hour musical! The other stories are: Diary of a Worm; Fluffy the Classroom Guinea Pig; Horace & Morris But Mostly Delores; Lilly's Big Day; Kitten's First Full Moon; and The Paper Bag Princess.
Recommend: For ages 5-9
Tickets: $7 adults, $5 children and seniors
December
The Nutcracker
Saturday, December 5, 2015 | 11 a.m. & 1:30 p.m.
Dublin Dance Center and Gymnastics performs the holiday classic for the fourth year in a row.
Recommend: For the entire family
Tickets: $5 per person
Dwight Lenox Holiday Show
Sunday, December 6, 2015 | 3 p.m.
Columbus' coolest jazz singer croons holiday favorites. Favorites include The Christmas Song, Let It Snow, This Christmas, and many more! Meet Dwight during intermission or after the show.
Recommend: For music lovers
Tickets: $7 adults, $5 children and seniors