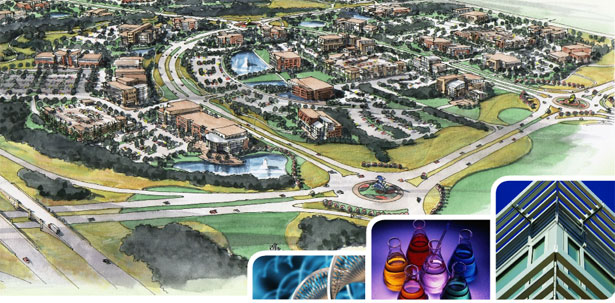 The western edge of Dublin is an area poised for significant change. With approximately 1,100 acres of land between Avery Road, Houchard Road, Shier Rings Road, and State Route 161/Post Road, the West Innovation District is a key portion of the City's business neighborhoods targeted for office, research, laboratory and clean manufacturing uses. With a focus on "speed to build," the area is a focus for quality projects requiring quick administrative approval. Just as Dublin has grown and changed significantly over the last few decades, technology and the way we do business has also evolved. The planning in the West Innovation District is geared to meet the needs of today's development environment.
Contact Gary Gunderman, AICP, Planning Manager at 614.410.4682 or ggunderman@dublin.oh.us for more information regarding the West Innovation District.
Applications for Development
General
Application for Development – With the exception of the four general applications below, all applications for development in the West Innovation Districts shall include the general Application for Development, along with the appropriate application material checklist.
West Innovation District Application Checklists
For development application inquiries in the West Innovation Districts, contact Rachel S. Ray, AICP, Planner II at 614.410.4600 or rray@dublin.oh.us.
West Innovation District

On May 23, 2011, City Council adopted the final version of the West Innovation District (Economic Advancement Zone Plan) – View
West Innovation District Code

On June 27, 2011, City Council adopted the final version of the West Innovation District (EAZ Innovation District Code) – View