Thursday, March 9, 2017
"The State of the City is excellent because we are smarter together," said City Manager Dana McDaniel. "We are a proud local democracy. Smarter Together means all of us – residents, City Council and every City department – are working together to provide the best quality of life and environment for our community."
McDaniel recognized 2016 accomplishments and reported progress on 2017 areas of focus including Legacy Office Parks (office competitiveness and attraction), the West Innovation District and Ohio University Master Plans, the Bridge Street District and Smart Mobility initiatives underway in the Smart Northwest 33 Corridor. Dublin's Finance Director Angel Mumma gave an overview of the City's 2016 financial activity, Capital Improvement Program accomplishments and shared financial policies adopted by Dublin City Council to ensure continued fiscal security for the future.
Ohio's Poet Laureate, and Dublin resident, Amit Majmudar opened the State of the City with a poem he created for Dublin's 2017 State of the City incorporating the theme – Smarter Together.
The videos, presentation and annual report are available below.
2017 State of the City Address

Fiscal Health – Financially Smarter

Economic Vitality – Planning Smarter

Community Engagement – Smarter Together

Smarter Together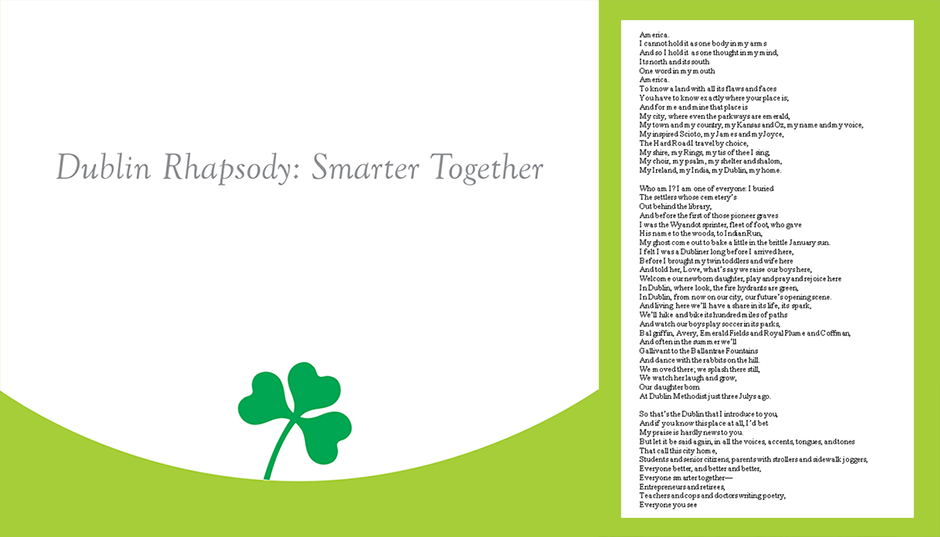 Dublin Rhapsody: Smarter Together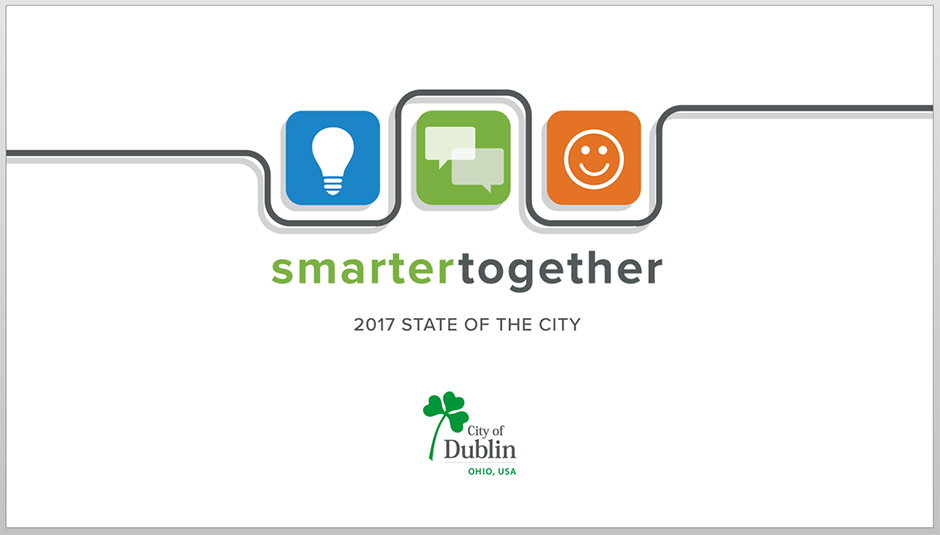 2017 State of the City PowerPoint Presentation
Download the 2016 City Dublin Annual Report