To ease congestion and reduce delays along the Bright Road and Sawmill Road corridors, capacity improvements are planned at the intersection of Bright and Sawmill roads and along Bright Road.
The Bright Road corridor will be widened on both sides. Turn lanes will be added to the northbound left and the eastbound right turn movements at the intersection with Sawmill Road. To accommodate the addition of the second northbound left turn lane, a westbound travel lane will also be added along Bright Road between Sawmill Road and Emerald Parkway. An eastbound travel lane will be added east of Emerald Parkway that transitions into the new eastbound right turn lane at Sawmill Road. The dedicated eastbound left turn lane will remain. Left turn lanes are also included for commercial driveways along Bright Road.
Sidewalks and shared used paths will be included in the project along both sides of Bright Road and the west side of Sawmill Parkway. Landscaping and street lighting will also be added.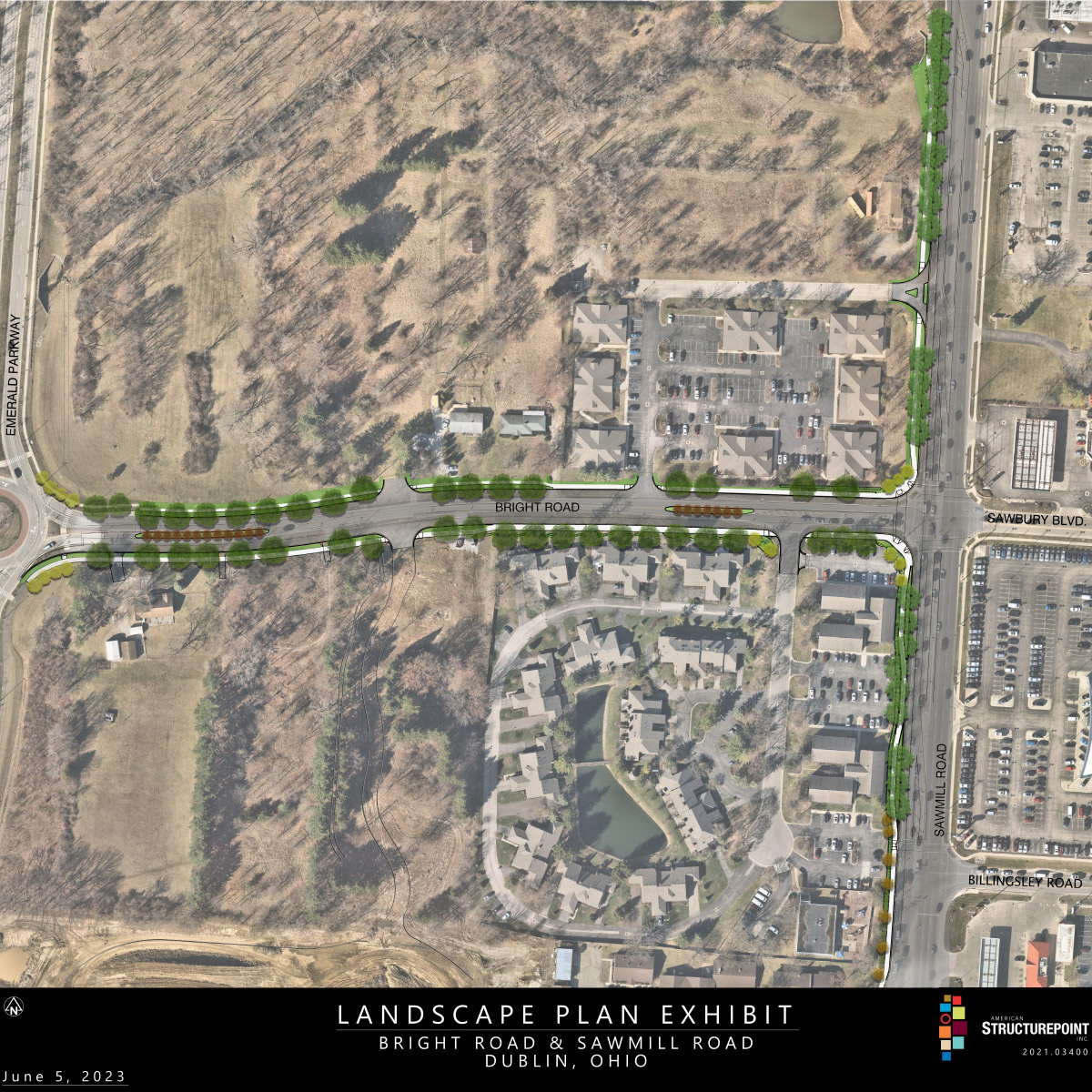 Project Schedule
The project is planned for construction beginning in 2024 and completion in 2025.
For more information, contact Deputy Director of Transportation & Mobility Tina Wawszkiewicz, P.E. at twawszkiewicz@dublin.oh.us or 614.410.4636