Franklin Street is now open from Sells Alley to North Street. A traffic light and crosswalk have also been added. This project widens part of Franklin Street and adds on-street parking and brick sidewalks to this area of Downtown Dublin to benefit residents and visitors.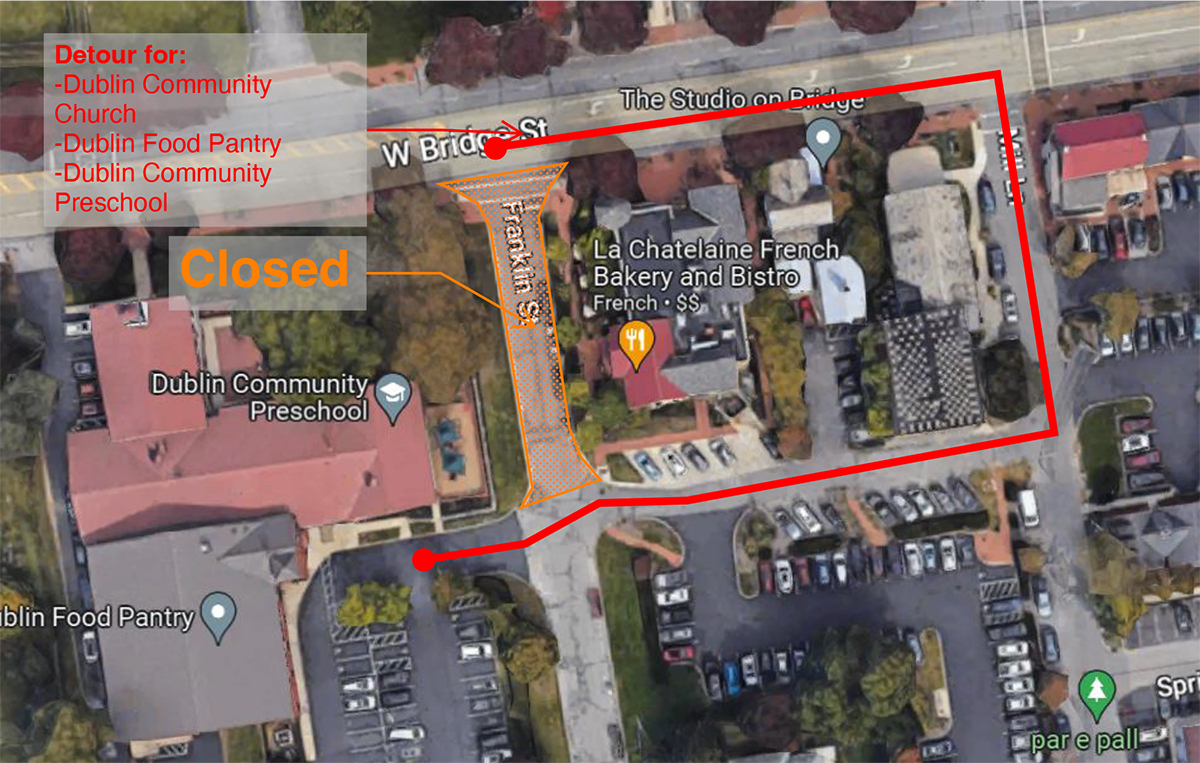 Work Status
Phase 2: Construction of Franklin Street between West Bridge Street and North Street
Asphalt paving on Franklin Street, Darby Street
Franklin Street and West Bridge Street will become a signalized intersection on Monday, Oct. 23 (tentative).
Franklin Street will open to traffic on Monday, Oct. 23.
Traffic Impact
Bridge Street Crosswalk at Darby Street is permanently removed. Pedestrian traffic will cross at Franklin Street or High Street
Franklin Street north of Bridge Street is open to traffic.
Completion Date