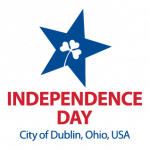 SAVE THE DATE    |    SATURDAY, JULY 3, 2021
Nothing can stop the American spirit! We are hopeful that we can join together to celebrate the 245th anniversary of the adoption of the Declaration of Independence at the City of Dublin's 2021 Independence Day celebration. Details for this event are being finalized, but the festivities may look a little different from previous years. Be sure to check back for updates as we get closer to July 3, 2021.
2019 Independence Day Celebration Photos
Take a trip down memory lane with these 2019 Independence Day Celebration photos. The 2021 celebration is set for Saturday, July 3, but may look a little different.