Ohio House Bill 478 ("HB 478") modifies a previously adopted law regarding wireless service and the placement of small cell facilities in city rights-of-way. It was passed on April 11, 2018, signed by the governor on May 2, 2018 and is effective as of August 1, 2018. Chapter 99 of the City of Dublin Codified Ordinances has been modified to account for the provisions of HB 478 for the regulation of small cell facilities and wireless support structures within city rights-of-way. The law is intended to promote the rapid deployment of small cell facility infrastructure within the right-of-way by ensuring that municipalities grant or deny consent to install, operate, modify, or replace wireless facilities in a timely manner. The law recognizes the authority of a municipality to manage access to, and occupancy of, rights-of-ways to the extent necessary with regard to matters of local concern. This includes the protection of the integrity of historic areas and ensures that the use of the rights-of-way in such districts is technologically and aesthetically appropriate.
Design guidelines and application materials for placing small cell facilities within Dublin's right-of-way are provided below. Please submit the application permits, check list and fees to rightofway@dublin.oh.us or City of Dublin, Engineering, 6555 Shier Rings Road, Dublin, Ohio, 43016.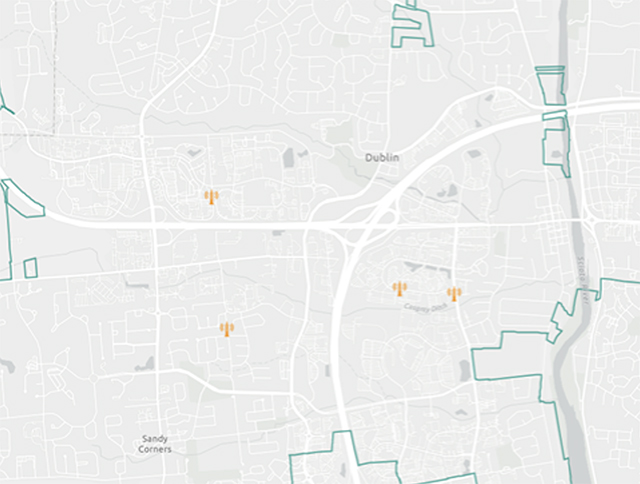 Checklist & Applications
Design Guidelines & Code
For questions regarding the code, please contact Jennifer Rauch, AICP, Director of Planning at jrauch@dublin.oh.us or 614.461.4690.
For questions regarding the location, design, or right-of-way permits, please contact Tina Wawszkiewicz, PE, Civil Engineer II at twawszkiewicz@dublin.oh.us or 614.410.4636.