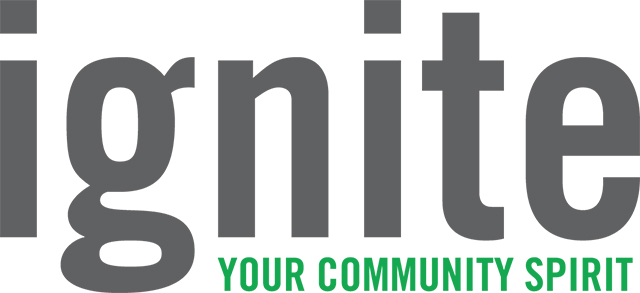 On average 3,000 volunteers contribute over 40,000 hours of service in Dublin alone. This is equivalent to the work of 20 employees. And this doesn't begin to measure the enormous value of what volunteers give. For everything you do, from the visible impact at events, to those working behind the scenes, the City of Dublin says THANK YOU!
Want to get involved and make an impact in your community? Here are some opportunities:
Special Events
Historic Cemetery Veterans Markers – May 15, 9 a.m.
Volunteers will walk through the Dublin Cemetery to map, verify and take photos of headstones to ensure our veterans have the proper marker to honor their service. Led by local veterans and our Parks and IT teams, we will meet in the Dublin Community Church for a quick training and then split up into five groups throughout the cemetery. This project matters to our veterans, their families, our history and so much more. We need accurate photos, records and markers to properly honor those who served us all, and we would like to complete it before Memorial Day. To volunteer email cnardecchia@dublin.oh.us.
Independence Day – July 4, 2019
Click here to access the application and schedule of volunteer needs. From the Fishing Derby, to the Parade, to the afternoon and evening celebration on the field, our volunteer team is a vital part of the celebration. Join us!
Dublin Irish Festival – August 2-4, 2019
Be a part of our fine team of volunteers, who come from 15 states, 108 zip codes, speak 12 languages and donate more than 11,000 hours of service to the festival! It takes a small army of weekend volunteers to welcome the world to Dublin, Ohio for the largest three-day Irish Festival on the planet. Head here to learn more.
Ongoing Needs
Nonprofit Language Bank
Are you fluent in a language other than English? Language is a common barrier for recipients of nonprofit services. Dublin's nonprofit community is developing a language bank—a database of volunteers fluent in another language, which nonprofits can tap into when serving clients in need of translation. Email Christine at cnardecchia@dublin.oh.us to learn more and volunteer.
Park Docents
If you love history and nature, consider becoming a Park Docent. The new Ferris-Wright Park is home to three earthworks and five burial grounds, and is home to a restored farmhouse said to have been the first framed house in Dublin. Volunteer Park Docents are being sought to begin welcoming the public to the park. Want to learn more? Email Shannon at smaurer@dublin.oh.us.
Water Quality Monitoring Team
We care about water quality and know that residents and corporate partners do, too. To that end, we have a volunteer team that tests water quality in various Dublin streams and waterways, with a testing kit that sends data back to us for monitoring. It's a great way to get outdoors on breaks, during lunch, for teamwork and wellness. If you'd like to discuss how your office group can test water quality on afternoon walks, contact Shannon at smaurer@dublin.oh.us.
Giving Garden
Located next to Dublin City Hall on the grounds of the Historic Coffman Homestead is "The Giving Garden." This eight-bed garden produces fresh veggies and herbs, which are tended to by City of Dublin volunteers. For the 2019 gardening season, we are excited to announce that we will be growing our impact by installing a set of new garden beds specifically for the herbs, leaving more space to grow nutrient-rich veggies for the grateful clients at the Dublin Food Pantry. It's a win-win-win for a piece of public land being put to great use for those who need some fresh, healthy doses of goodness. To learn more, e-mail volunteer@dublin.oh.us.
Art Mosaic/Bike Tunnel Project

Our bike tunnels are a remarkable feature throughout Dublin. Some of them have works of art inside of them – and the best ones are community developed and inspired. Your team is welcome to arrange a day of placing mosaic tiles on the inside walls of a bike tunnel at Dublin Road and Emerald Parkway to literally leave your mark on Dublin. Email
volunteer@dublin.oh.us
for more information.
Keep Dublin Green Kits

Park clean up kits are available for groups looking to give back. The kits include trash and recycle bags, gloves, safety vests, a scavenger hunt for kids, and even a selfie stick. To reserve a kit email
volunteer@dublin.oh.us
and we'll match you with a park in need.
Citizen Science
Volunteers interested in healthy waterways are encouraged to join Dublin's Water Quality Monitoring Team with Nature Education Coordinator, Barbara Ray. These volunteers will measure water quality in our many streams using various methods. This data is important to our overall environmental understanding and reporting. Training is provided. To learn more about how you can get involved in this opportunity, e-mail
volunteer@dublin.oh.us
.
Recreation Program Assistants

Volunteers are needed days, evenings and weekends at the Dublin Community Recreation Center, assisting instructors with recreation classes for preschool and youth participants. It's a great way to keep your heart smiling and help kids grow! To volunteer e-mail
volunteer@dublin.oh.us
.
Dublin Bicycle Ambassadors

Adults interested in turning their leisure biking time into a service to the community may inquire about this program that encourages safe biking, offers extra eyes and ears out on our bike paths, and assists City staff with bike-related events. To learn more e-mail Christine at
cnardecchia@dublin.oh.us
.
Office and Project Assistants

Our offices are always in need of project champions. We are especially interested in matching volunteer skills and interests with City initiatives and projects in need of helping minds, whether with technology, with programs and planning, wellness and research, or communication and engagement efforts. To learn more, e-mail
volunteer@dublin.oh.us
.