The Columbus Metropolitan Library Dublin Branch, parking garage and street network projects are progressing as scheduled.
North Street is open as of August 13, 2108. A few unfinished sections remain, as there is still utility work to be completed over the next few weeks. During that utility work, there will be some lane restrictions on North Street, but flaggers will be on site to maintain two-way traffic.
Tentative Timeline
Fall 2018 – Summer 2019
Construction activity includes:

Construction of North Franklin Street
Library construction
Parking garage construction

North Street will be open.
Rock Cress Parkway will be open.
Public access will be maintained to the City's Darby Street parking lot from Darby Street.
Public access will be maintained to the Indian Run parking lot from the new Rock Cress Parkway.
Parking spaces on the west side of High Street, north of North Street, are expected to be closed October and November 2018, reopening in December for the remainder of construction.
*Timeline is subject to change (Updated 5.16.18)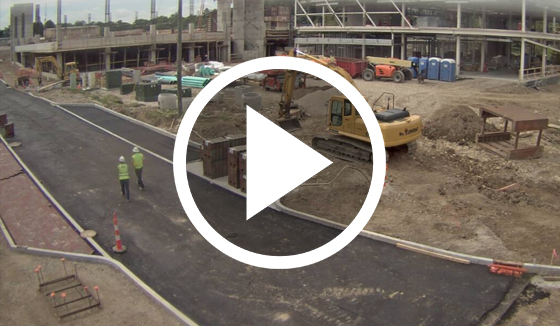 Live Camera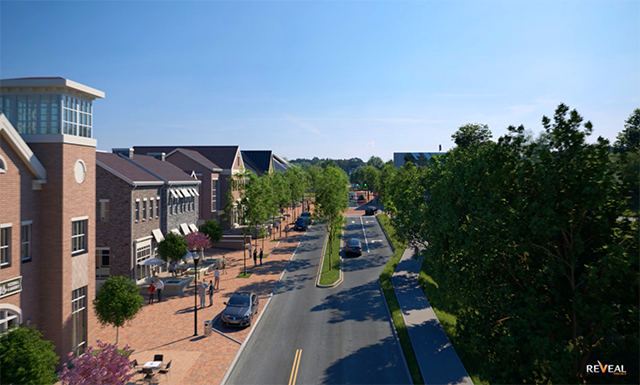 Improvements Completed in 2017
Relocation and replacement of a substandard waterline that services more than half of Dublin's population
Construction of infrastructure for the relocation of overhead utilities underground to improve reliability and aesthetics
Addition of fiber to enhance capabilities for local businesses and promote economic development
Addition of parking to the area to accommodate future development, including the planned library expansion and renovation
New sidewalk on east side of North High Street connecting the Historic District to the future riverfront park
Replacement of recreation path on west side of North High Street
Aesthetic improvements, including landscaped median, street trees, grates and lighting featuring Historic District character
Granite curb and Historic District standard brick paver sidewalk
Addition of dedicated bicycle lane as part of a future cycle track through the Bridge Street District
Complete – In 2016, a retaining wall was built on the east side of North High Street in preparation for the widening project and other improvements.
Open for Business

Oscar's

Boho 72

Funky Sissors
Presentations


VIDEO: North High Street Widening & Downtown Improvements Presentation 12-5-16
VISUALS: North High Street Widening & Improvements | Scioto River Pedestrian/Bicycle Bridge