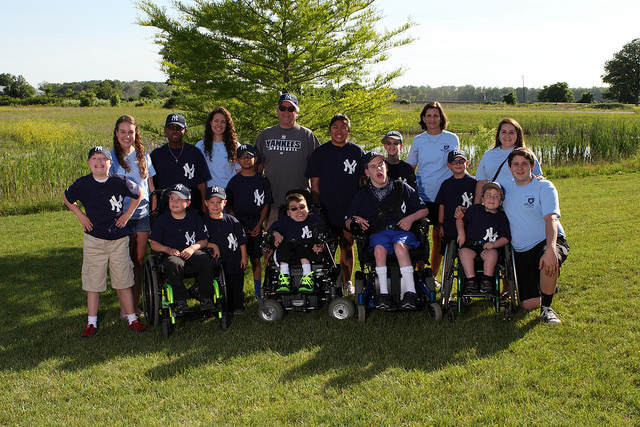 We are no longer accepting applications for 2017 Hotel/Motel Tax Grants
Background
The City of Dublin Hotel/Motel Tax Fund was established to improve the quality of life for our residents, corporate citizens and visitors. Home to 15 hotels/motels, Dublin generates funds from a six-percent tax on overnight stays. These funds are invested back into the community through designated projects and events that enhance visitor appeal and encourage overnight stays.
Criteria
The City welcomes grant requests from federally recognized, tax-exempt, not-for-profit organizations (i.e. 501(c) (3)). Grants are made in the areas of:
Beautification of public property
Improvement of Dublin's historic district
Projects/events that appeal to Dublin visitors/tourists
Special events
Other projects that will enhance Dublin
Cultural arts
Priority
The City is interested in funding organizations that demonstrate they have planned their projects with respect to the community's goals and values. Priority is given to projects that:
Generate overnight stays in Dublin hotels
Encourage support of Dublin businesses, restaurants and attractions
Attract positive coverage in local, regional and national media
Reach a broad segment of the community
Request seed money for inventive programs related to the aforementioned criteria
Seek multiple sources of support rather than rely on the City as a single funding source
Yield benefits to the community for the resources invested
Promote cooperation among event organizers to reduce costs
Enhance or improve the community
Limitations
Because the City cannot fund every worthwhile endeavor, resources are directed to those areas where public support will have the greatest impact. The following are not eligible for funding:
Individuals
Organizations that support political candidates or political philosophies
Organizations whose primary purpose is to influence, promote or attempt to initiate legislation
Organizations in need of funding for travel outside of Dublin
For-profit ventures
Budget deficits incurred prior to application
Endowments
2016 Grant Recipients:
Arthritis Foundation Classic Auto Show – cost of City services and stage rental, not to exceed $10,000
Club Ohio Soccer – Nike Challenge Cup & Fall Classic Tournament – cost of City services and specifically outlined costs, not to exceed $13,000
Dublin AM Rotary – Blarney Bash – cost of City services, not to exceed $10,000
Dublin Arts Council (DAC) – Seed money, not to exceed $25,000, for costs related to the BREAD! Festival and work with staff on waiver of necessary City services similar to other DAC events
Dublin Coffman High School Interact Club – Drive-In – Costs to purchase an outdoor movie screen for drive-in charity fundraisers, not to exceed $2,500
Dublin Jerome High School Homecoming Parade – cost of City services, not to exceed $1,112
Dublin Scioto High School Lacrosse Boosters – cost of City services for the Ohio Middle School Tournament, not to exceed $7,000
Dublin Soccer League – cost of City services and other specifically outlined costs for the Dublin Charity Cup, not to exceed $31,977
Dublin United Soccer Club – cost of City services for the Champions Cup Soccer Tournament, not to exceed $6,000 with the stipulation that the Soccer Club must work with the Dublin Convention and Visitors Bureau (DCVB) to set up room blocks at Dublin hotels.
Dublin Youth Athletics (DYA) – cost of City services for the Wayne Williams Memorial Baseball Tournament, not to exceed $19,500
Historic Dublin Business Association – costs related to the 2016 Community Engagement Campaign, not to exceed $25,000 with the stipulation that some of the grant funds must be used for website improvements.
Kiwanis Club of Dublin – cost of City services for the Frog Jump, not to exceed $5,000
National Intercollegiate Flying Association (NIFA) – costs for facilities rentals, trophies and an awards banquet for the 2016 SAFECON event, not to exceed $10,000
World Archery of Ohio – costs of field rental, EMS support, permits, and field lining for United States Archery Team (USAT) qualifying event, not to exceed $22,280