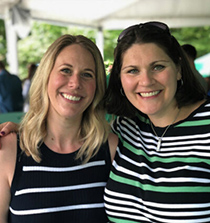 Build a Career
Every day, the City's 418 full and part-time employees serve thousands of residents and visitors. They provide the right environment for people and businesses to grow and thrive. Join us to help shape the future of Dublin.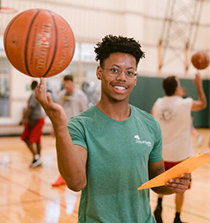 Seasonal Employment
Are you interested in a temporary opportunity in landscape maintenance or aquatics? From summer camp counselors to lifeguards, join us for a year or a career.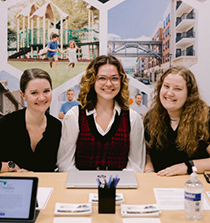 Internships
The City offers a wide variety of internships and opportunities for students and recent graduates. It's the perfect way to launch your career in government!

Our Core Values
The City of Dublin operates under a set of seven key core values: integrity, respect, communication, teamwork, accountability, positive attitude and dedication to service. Staff members use these seven values as the basis for daily decision-making, including the decisions that go into the budget process.
Integrity. We are open and honest. We honor our commitments to the community and each other. Our actions are consistent with what we say.
Respect. We treat our coworkers and members of the community with courtesy and dignity. We embrace diversity and acknowledge the needs, responsibilities and inherent worth of each individual.
Communication. We maintain an environment in which employees feel free to share ideas and information. We promote open interaction throughout the organization to ensure knowledge and understanding among all employees and our community.
Teamwork. We create a climate in which all employees work together and support the individual talents and contributions of team members. We celebrate successes and see mistakes as opportunities for growth; we will never willingly let a member of our team fail.
Accountability. We are responsible to our community and each other for our personal and organizational decisions, actions and performance results. We are committed stewards of our City's assets and resources.
Positive Attitude. We focus our efforts on constructive behavior, attitudes and solutions. We promote an environment that people love going to every day – a place where each individual can find a sense of belonging, inspiration, enjoyment and meaning.
Dedication to Service. We pursue innovation and continuous improvement in all we do. We are committed to efficient, effective and responsive service delivery that makes a difference in the lives of those we serve.
Machine-Readable Files
UnitedHealthcare creates and publishes the Machine-Readable Files on behalf of the City of Dublin. To access the Machine-Readable Files, please visit the URL provided: transparency-in-coverage.uhc.com.