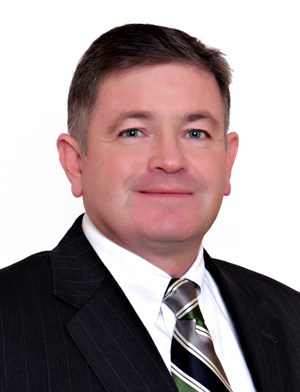 City Manager, Dana McDaniel is the chief administrative and law enforcement officer of the City of Dublin, responsible to City Council for the day-to-day operations for the City. Other responsibilities include advising Council regarding the financial status and future needs of the City, reporting to Council on the general operating of City departments, divisions, offices, boards, commissions, bureaus and agencies, as well as exercising leadership in the development of City projects.
A Message from City Manager Dana McDaniel
Dublin is, and always has been, a very open city – open for business, open for innovation and open for living a first class lifestyle. This has never been more evident than in 2015, a year that was truly open to new possibilities.
77 new businesses opened their doors in 2015. We opened our books to two of the nation's top credit rating organizations, earning the highest possible ratings from both of them. We ushered in a new level of open communication through public meetings and coffee and conversation events, which provided opportunities for me and other City staff to hear from residents.
We opened a new roundabout – Dublin's 20th, and started construction on two major improvement projects – the Riverside Drive roundabout and realignment and 270/33 interchange. In response to these big projects, the City launched an "Open for Business" campaign, which focused on communicating traffic impacts to Dublin residents, businesses and visitors. We worked hard to keep everyone informed through meetings, digital media and print materials.
With our eyes open to changing demographics and economic development trends, we marched forward with the development of the Bridge Strict District, breaking ground on several large projects and finalizing designs and agreements for a number of others. As we paved the way for this new development along the Scioto River, we spent much time and energy on the budding West Innovation District and on reinvigorating our legacy offi ce parks that have helped build Dublin's success over the years.
We showed we are open to innovation, launching the Global Institute for the Study of the Intelligent Community. We were open to new partnerships, embarking on a new journey with our first-ever Friendship City – Mashiko, Japan.
As a City, we were open to change. To better serve the residents of Dublin and our priorities of safety and service, we initiated a new organizational structure. We re-envisioned the Department of Public Works to provide service with a renewed focus, we realigned the Parks and Recreation staff into one department and we created a new Department of Information Technology to bolster innovation.
Some of the changes were small and others more significant, but by taking a closer look at some
classifi cations and roles within the City structure, we have set our City up for further success in the future.
Most importantly, Dublin City Council and Staff are committed to being open and transparent as a local government. Through public input sessions, open and live-streamed City Council meetings and countless other civic engagement opportunities, we serve the residents of Dublin with integrity and accountability – every day. Please keep reading to learn more about the City's accomplishments, financial strength and dedication to service in 2015.