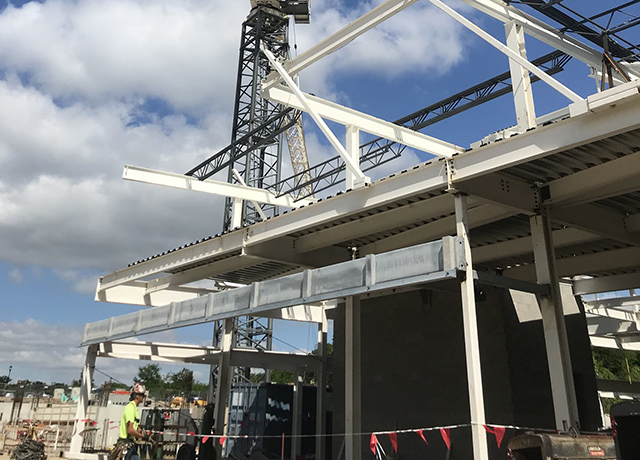 Effective January 3, 2022
Plumbing drawings for review by Franklin County Public Health, will be required to be submitted electronically as part of the building application, through the City of Dublin's review process. A separate application to Franklin County Public Health will not be required. All fees will be paid through the City of Dublin online portal.
Building Standards
The City of Dublin Building Standards is dedicated to ensuring public safety in the built environment through the adoption of both state and local construction codes and standards. Within the parameters of those codes, Building Standards issues permits to construct to approved plans and provides on-site inspections.
Our technical staff (inspectors, plans examiners and building official) maintains state required certifications that ensure that we provide a staff that is competent, responsive and customer service oriented. Building Standards provides services for both our residential and commercial customers.
Effective Immediately: Inspections will not be scheduled if contractor requirements are not up to date.