Mayor Jane Fox
"We build trust by listening to each other, encouraging and inviting diverse ideas, and actively engaging our public in the programs and efforts that build our future and fellowship with each other as a community. It is incumbent upon us to provide high quality and responsive public service, thoughtful economic development, active community engagement, and continued responsible fiscal management. By working together, we can imagine the future and continue to create a thriving community that nurtures and cares for all who live here."
Ward 2 Representative
Terms on Council: 2018-2021, 2022-2025
For more than three decades, Mayor Jane Fox has pursued her interests in the support of individual and community wellness. A graduate of Mount Carmel School of Nursing, her background in nursing and interest in fostering relationships motivated an involvement in civic service, small business networking and volunteerism.
After working as an emergency room nurse, Fox served more than 20 years on Ohio hospital development boards and auxiliary committees, including Diamond Society of Memorial Hospital of Union County and Mount Carmel Hospital, where she raised substantial funds to benefit community wellness, women's health and hospice programs.
She is the founding executive director of the Clintonville Chamber of Commerce, where she coordinated and promoted the Clintonville Sesquicentennial street celebration that attracted more than 25,000 visitors. In that role, she was responsible for creating an economic development commission, which brought city leaders together to develop an urban overlay protecting Clintonville's architectural integrity and forged the early framework for High Street improvements and matching grants.
She was selected by her Council peers to serve as mayor in January 2022. Prior to being elected to Dublin City Council, Fox served 2 ½ years on the Architectural Review Board, which included serving in the role of vice chair. As a Council Member, she served on the Dublin Planning & Zoning Commission, chaired Council's Public Services Committee and was the Council representative to the Dublin Bridges Steering Committee.
She and her husband, Dr. Thomas Fox, live in Historic Dublin, and have three grown children, Thomas (Becky) Fox, Lori (John) Begley and Dr. Anthony (Dr. Lynn) Fox, and 10 grandchildren and step-grandchildren.
Phone: 614.796.3633
E-mail: jfox@dublin.oh.us
Vice Mayor Cathy De Rosa
"As a member of your City Council, I am proud and honored to be able to serve you as we work together to advance our shared mission – to create the very best community in which to live, work and raise our children. I will strive to ensure that the shared-governance principles that built Dublin: planning for the long-term, building a robust economic base, valuing our heritage, trying new things, fostering broad community engagement, and caring for each other continue to guide us on the exciting road ahead."
Ward 4 Representative
Terms on Council: 2018-2021, 2022-2025
Cathy De Rosa and her family moved to Dublin in 1994, where she has been active in the business and civic community ever since. Her fellow Council Members elected her as vice mayor on Jan. 6, 2020.
De Rosa was an executive at Dublin-based OCLC for more than a decade – leading global marketing, and customer service and sales organizations across North and South America. She has traveled extensively for her work at OCLC and as vice president of marketing at Symix Systems, a technology company also founded in Central Ohio.
Today, De Rosa leads CollegePatterns LLC, a consultancy serving higher education and non-profit organizations.
De Rosa also has served as a lecturer in marketing at Fisher College of Business at The Ohio State University, and has held management and senior consulting roles at Texas Instruments and PriceWaterhouse.
Prior to her election to Council, De Rosa was a member of the Dublin Planning and Zoning Commission and served two terms on the Dublin City Schools Business Advisory Council where she chaired the Communications Committee.
De Rosa holds a bachelor of science degree in accounting from the University of Arizona and a master's of business administration from the Harvard Business School.
She and her husband Michael reside in Earlington Village, and have two children, Spencer and Rachel.
Phone: 614.704.7292
E-mail: cderosa@dublin.oh.us
Christina A. Alutto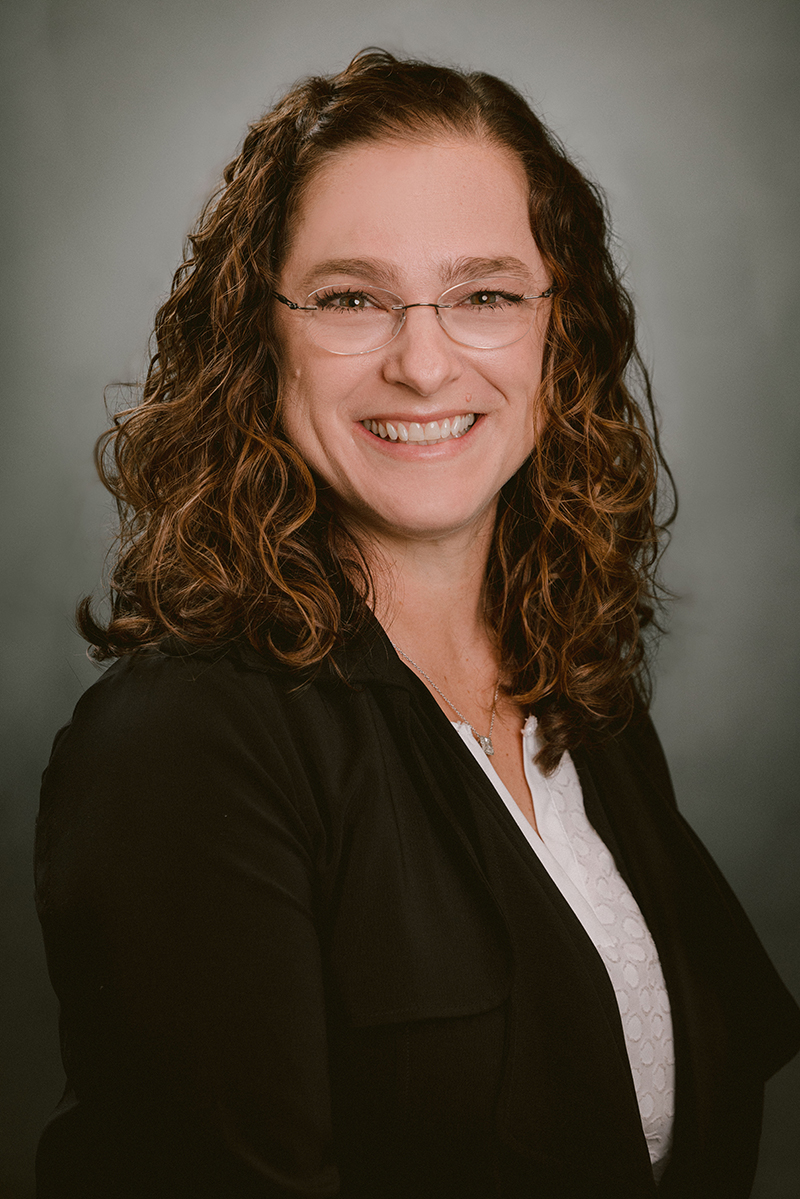 "Dublin is a world-class city with rich and diverse history. As citizens and care-takers of Dublin, it is our responsibility to show that our community is worth every effort to create lasting legacies that are nimble enough to transcend the staleness of time. We owe it to our parents, our children and our friends to ensure that Dublin remains relevant and modern while always respecting tradition and values."
Council Representative At Large
Terms on Council: 2016-2019, 2020-2023
Council Member Christina Alutto has spent much of her career in public service, and currently serves as the Chief Administrative and Financial Officer for the Community Housing Network. CHN is a non-profit that serves our community through permanent supportive housing. Christina leads the Finance, HR, IT, and Communications teams for CHN.
Prior to her role at CHN, she was the Director of Administration for the Solid Waste Authority of Central Ohio, the Director of Finance and Administration for the Moritz College of Law at The Ohio State University, and employed by The Ohio State University in information technology, human resources and the Fisher College of Business.
Alutto has served on several committees at Ohio State, including the University Staff Advisory Committee. She also is a member of the Fisher Alumni Board at The Ohio State University, as well as a guest speaker for the John Glenn School of Public Affairs.
Alutto earned her bachelor of business administration degree from Georgia College & State University, and her master's degree in business administration from The Ohio State University.
A Muirfield Village resident, her favorite moments are spending time with her husband, Rory Gaydos, and their five children, Amelia and Anthony Kunar, Andon and Noah Gaydos, and Mason Gaydos.
Phone: 614.580.5059
Email: calutto@dublin.oh.us
Chris Amorose Groomes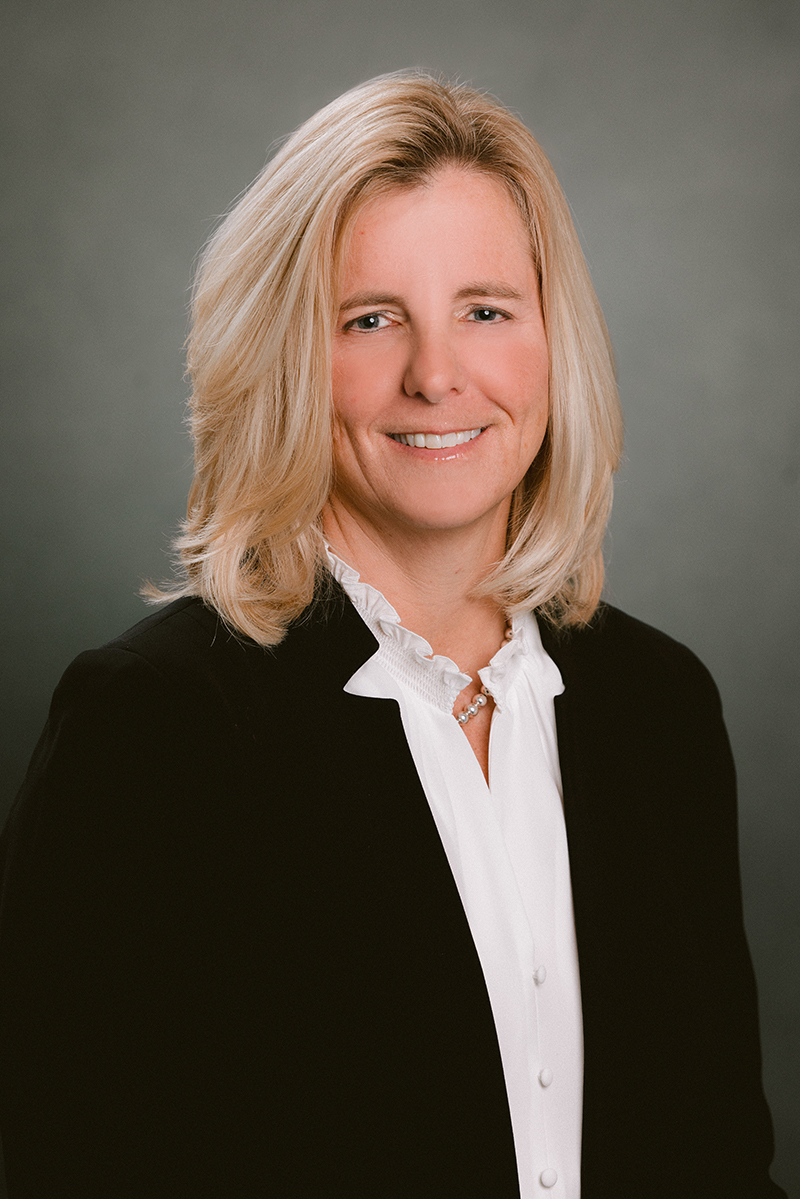 "It's my great honor to continue serving this extraordinary community, and to continue the legacy of outstanding leadership and citizen contribution that has made Dublin what it is today. As a member of Dublin City Council, I continue to advocate for quality in our development; to engage the public in meaningful ways; to work to improve the lives of others; and to put community first, for the benefit of our children and all future generations."
Council Representative At Large
Terms on Council: 2016-2019, 2020-2023
Chris Amorose Groomes is a life-long Dublin resident and owner of Amorose Landscape Service. She served as mayor from 2020 to 2022 after having served a two-year term as vice mayor. Prior to her election to City Council, Amorose Groomes served eight years on the Dublin Planning and Zoning Commission – six of those as chair.
In January 2022, she was named by the National League of Cities to serve on the Information Technology and Communications Federal Advocacy Committee. She previously served on the NLC's Community and Economic Development Committee. As a committee member, she plays a key role among a diverse group of local leaders in shaping NLC policy positions and advocating on behalf of America's cities and towns before Congress. Council Member Amorose Groomes also serves as vice chair for the Mid-Ohio Regional Planning Commission Executive Committee, and as an at-large member of the Central Ohio Mayors & Managers Association Board of Directors. In 2021, she was appointed to serve on the Ohio Mayors Education Advocacy Committee for the Ohio Mayors Alliance.
Her devotion to public service has included volunteering on the board of directors for Young Life Metro Columbus, coaching girls' basketball, serving as a Big Sister with Big Brothers Big Sisters of Central Ohio and planting flowers for the Memorial Tournament benefiting Nationwide Children's Hospital.
In 2019, she was honored as a Friend of Public Education by the Ohio School Boards Association Central Region for her demonstrated record of supporting public education.
She is a graduate of Dublin High School and The Ohio State University, where she studied horticulture and agricultural business.
Amorose Groomes and her husband, Kevin, reside in Muirfield Village with their sons Tyler and Tucker.
Phone: 614.889.2682 | 614.406.4015 (Mobile)
Email: cagroomes@dublin.oh.us
Andy Keeler
"Dublin is a unique treasure and I'm humbled to be part of the leadership that has helped to create the very special place we love. Dublin has truly become a place that generations want to call home. We are fortunate to live in such a vibrant community and I hope to preserve the charm and integrity of Dublin while thinking ahead to continue a path of innovation and prosperity. I look forward to working with residents to ensure that the path we choose is one that continues this legacy while retaining our identity and provides those of all ages with options that allow them to live here, forever."
Council Representative At Large
Terms on Council: 2020-2023
Prior to his election to Dublin City Council, Keeler served on the Architectural Review Board. In addition to his work for the City, he has dedicated more than 100 hours annually to various volunteer activities for community organizations, including the Dublin Food Pantry, Dublin Irish Festival and Dublin AM Rotary.
Keeler is a Certified Financial Planner™ and president of Keeler & Nadler Family Wealth, a financial planning and wealth management firm in Dublin. To further its impact and outreach on the community, his firm has a company-wide goal to provide 200 hours of community service each year.
In 2009, Keeler was one of three national expert witnesses to testify before the U.S. House of Representatives Committee on Small Business. He also has served as chair of the Government Relations Committee for the Financial Planning Association.
Keeler holds a bachelor of science degree from The Ohio State University. He has served on the program faculty for the Certified Financial Planner™ Certification Education Program at The Ohio State University and as adjunct faculty for the College for Financial Planning in Denver and Hondros College in Columbus.
He, his wife JJ, and son Jake reside in the historic farmstead that they painstakingly restored at Brand and Coffman roads.
Phone: 614.410.4400
E-mail: akeeler@dublin.oh.us
Amy Kramb
"I have called Dublin home my entire life and am continuously inspired by the passion and involvement of Dublin residents in all aspects of the city. On City Council, I look forward to ensuring that the City continues to retain and grow a strong workforce while also developing an infrastructure that supports those who call Dublin home."
Ward 1 Representative
Terms on Council: 2022-2025
Amy Kramb is a life-long resident of Dublin. Prior to her election to City Council, Kramb served seven years on the Dublin Planning and Zoning Commission and two years on the Dublin Architectural Review Board.
Kramb is an active member of the Dublin Historical Society, where she recently served two years as the Society's Vice President. Kramb is also President of the East Dublin Civic Association, a post which she has held since 2016.
Kramb graduated from Dublin High School, The Ohio State University and Capital University Law School. Kramb is a professional architectural historian and attorney who owns and operates KrambConsulting LLC, an historic preservation and environmental planning firm in Dublin.
Since 2014, Kramb has served on the governor-appointed Ohio Historic Site Preservation Advisory Board (OHSPAB), which nominates Ohio properties to the National Register of Historic Places. Through her volunteer work with the OHSPAB, Kramb also serves on various state historic preservation grant and award committees.
Kramb resides off Riverside Drive with her husband Adam Kendell and son Steven.
E-mail: akramb@dublin.oh.us
John Reiner
"I chose to serve to see if we could improve the quality of life for my neighbors. I wanted to see if we could create an exceptional city that provided extraordinary services – safe, green, and beautiful – while educating our youth to a high degree, so that our country could have future leaders. I think we prevailed with careful planning and cutting-edge laws that created a green, well-planned city that many urban planners and residents think is one of the best in the country. I have been most proud and humbled to work with the dedicated, exceptional citizenry and staff of the City of Dublin."
Ward 3 Representative
Terms on Council: 1997*, 1998-2001, 2002-05, 2006-2009, 2010-2013, 2014-2017, 2018-2021, 2022-2025
Prior to serving on City Council, John Reiner was a member of the City of Dublin Planning and Zoning Commission for eight years. He was chairman of the Forestry Commission from 1980 to 1984, and wrote the first comprehensive beautification laws in the state of Ohio, which later were adopted by many communities across the country, including Hawaii.
As a Council member, he is most proud to have been involved in early legislation, which set the groundwork for the beautiful aesthetics found in Dublin today, from bike paths to underground telephone wires. He also is passionate about the City's role in supporting a healthy community.
Reiner, a veteran, held the rank of captain in the U.S. Army, and is a distinguished military graduate. He holds a bachelor's degree in government and international affairs from The Ohio State University, and is a registered landscape architect and urban planner. He attended continuing education courses in 1982 and 1983 at the Harvard University Graduate School of Design.
Reiner has received numerous national and international design awards, including the American Society of Landscape Architecture Honor Award for writing progressive legislation to advance American civilization and culture. He was awarded a knighthood from The Sovereign Military Order of Malta by the Vatican, and he and his wife Sheila received the Pope Leo XIII Award from the Pontifical College Josephinum.
Reiner also is a recipient of the Dublin Citizen of the Year award, and was selected as a community hero to carry the Olympic torch on its way to Atlanta in 1996. Among his many civic duties, he has served the Franklin Park Conservatory, Color Columbus, The Topiary Board, The Ohio Nursery & Landscape Association Highway Beautification Board and The Japanese/American Arts Board, and is a member and past president of the Muirfield Association. In 2016, Ohio Governor John R. Kasich appointed Reiner to a five-year term on the State Board of Landscape Architect Examiners.
Reiner is president and owner of Oakland Nurseries Inc. He and Sheila have four children, Genevieve, Erika, Max and Alexis, and reside in Muirfield Village.
Phone: 614.679.0878
E-mail: jreiner@dublin.oh.us
* Appointed to fill unexpired term of Council in February 1997
Standing Committee Appointments
City Council standing committee appointments also were approved:
Administrative – Cathy De Rosa, Christina Alutto and Amy Kramb
Community Development – John Reiner, Andy Keeler and Chris Amorose Groomes
Finance – Christina Alutto, Andy Keeler and Chris Amorose Groomes
Public Services – Amy Kramb, John Reiner and Cathy De Rosa
Community Organization Representatives
City Council community representatives are:
Mid-Ohio Regional Planning Commission – Chris Amorose Groomes
Logan/Union/Champaign Regional Planning Commission – Andy Keeler
Dublin Arts Council – John Reiner
Dublin Board of Education liaison – Christina Alutto and Jane Fox
Washington Township liaison – Amy Kramb
Planning and Zoning Commission liaison – Chris Amorose Groomes
US 33 Corridor Representatives – Cathy De Rosa and Andy Keeler
Dublin Bridges – Cathy De Rosa
Veterans Committee – John Reiner